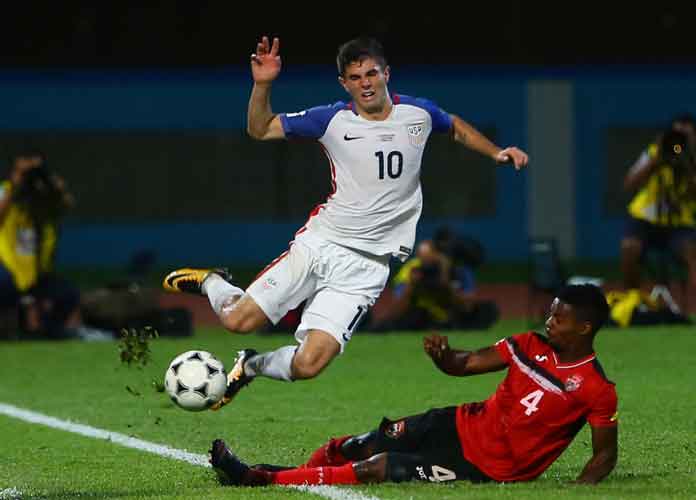 The U.S. Men's National Soccer Team have had a rough few months, but if you still believe in them you can see them play Paraguay in a friendly game later this month.
U.S. Men's National Soccer Team vs. Paraguay tickets
The USMNT failed to qualify for the 2018 FIFA World Cup (in Russia this summer) after suffering a brutal  2-0 loss to Trinidad & Tobago in their final qualifier in October. However, U.S. Soccer elected a new president — Carlos Cordeiro, a veteran administrator of the federation — in February to replace Sunil Gulati, who had been in charge of U.S. Soccer since 2006. The last time the U.S. men missed out on a World Cup bid was in 1986.
One could hope that new leadership in the federation could help American soccer improve to the level it was up until a few years ago.
The game against Paraguay will be held at WakeMed Soccer Park in Cary, North Carolina on Tuesday, March 27. The matchup is scheduled to begin at 7:30 pm EST. Tickets begin at just $52 on ticketmaster.com.
Mobile tickets will be available for download Friday, March 16 at 10 am EST. This event only allows mobile as a delivery method. Orders are limited to one transaction per household or place of business.
The USMNT will also face Ireland and France on the road in June.
COUVA, TRINIDAD AND TOBAGO – OCTOBER 10: Christian Pulisic (L) of the United States mens national team is tackled by Kevon Villaroel (R) of Trinidad and Tobago during the FIFA World Cup Qualifier match between Trinidad and Tobago at the Ato Boldon Stadium on October 10, 2017 in Couva, Trinidad And Tobago. (Photo by Ashley Allen/Getty Images)