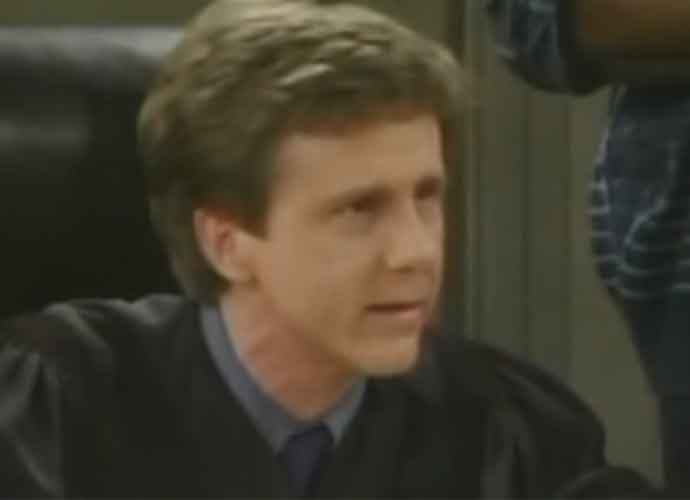 Harry Anderson, who was best known for his role in Night Court, died on April 16, he was 65.
According to a report from WSPA-TV, Anderson was found in his home in Asheville, N.C. early Monday morning by police officers. Authorities have do not suspect any foul play involved.
Anderson started off his career as a magician before starting comedy, then ultimately becoming an actor. In an 1988 interview with Johnny Carson, Anderson says, "I started in magic and then I got out on the street and realized I can make more money on the street hustling with the shell game."
READ: Oscars 2018 Best Dressed Slideshow
However, he never completely let go of the magician in him, as he was known for finding ways to incorporate magic into his routines or acting roles. Anderson got his first television gig as a reoccurring guest on Saturday Night Live in the early '80s. He then took on the role as Harry "The Hat" Gittes on the sitcom Cheers.
Anderson got his big break when he landed the lead role of Judge Harold T. Stone, the goofy and naive judge, on the comedy show Night Court. The show ran for nine seasons from 1984 to 1992. He earned three consecutive Emmy nominations for his role on the show from 1985 to 1987.
READ: Grammys 2018 Best Dressed Slideshow
After Night Court, Anderson starred on the show Dave's World as the titular role. The show followed the daily trials and tribulations of columnist Dave Barry. The show ran for four seasons between 1993 and 1997.
His last appearance was on 30 Rock in 2008 for a Night Court reunion.
In 2000, Anderson moved to New Orleans to open up a nightclub, Oswald's Speakeasy, where he performed both comedy and magic. He also opened a magic and curio shop, Sideshow. However, he relocated once again in 2006 to South Carolina following the devastating Hurricane Katrina.
Anderson has two children from his first marriage with Leslie Pollack. He remarried in 2000 to his second wife, Elizabeth Morgan.