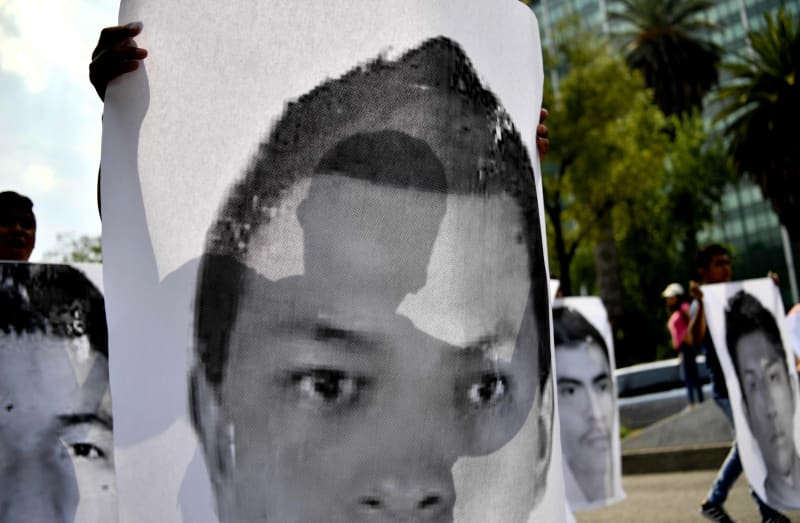 Mexico City (AFP) - A court in Mexico has ordered a new probe into a crime that horrified the nation: the disappearance and suspected massacre of 43 students in 2014.
Relatives of the missing welcomed the ruling, but the government questioned it and said it was reviewing the decision, which came from a federal court in the state of Tamaulipas.
Mexico remains haunted by the unsolved mystery of the 43 students, who vanished on September 26, 2014 in the southern city of Iguala after commandeering several buses to take them to a protest and then being attacked by local police.
Prosecutors initially said the officers delivered the teacher trainees to hitmen from the Guerreros Unidos drug cartel, who killed them, incinerated their bodies and dumped the remains in a river. 
The remains of only one student were identified after a bone fragment was found.
But independent experts from the Inter-American Commission on Human Rights have rejected the government's conclusion.
The court on Monday said the initial investigation was not "timely, effective, independent or impartial on the part of the attorney general's office," said the Federal Judiciary Council.
It said the case should be turned over to an independent truth commission.
The attorney general's office said it "does not share the criteria of the judges". It said it is examining the ruling to determine what to do now.