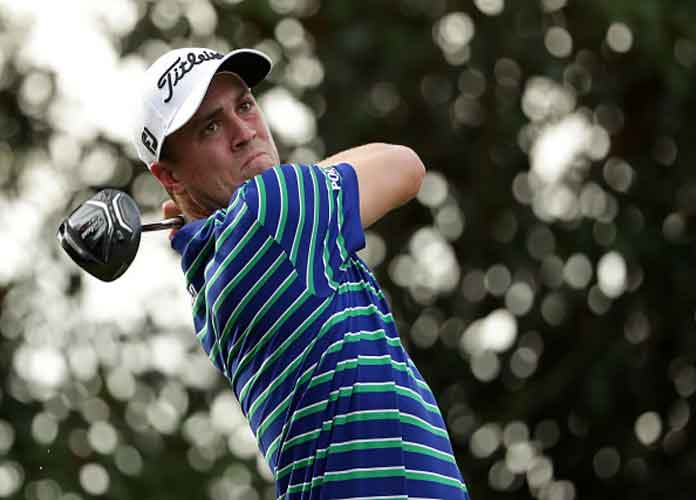 The 2018 U.S. Open started Thursday morning at Shinnecock Hills in Southampton, New York, and here is how the opening round is shaping up.
US Open 2018 Round 1 Leaderboard
Scott Piercy, a 39-year-old Las Vegas native who has four PGA Tour wins, is tied for first in Round 1 at -1 overall with Britain's Ian Poulter. Only those two players are under par thus far.
Americans Charley Hoffman and Chris Naegel are tied for third, while Justin Rose and 2018 Masters winner Patrick Reed are tied for fifth at 1-over. Hoffman is seeking his first major title.
Tiger Woods is set to tee off at 1:47pm EST. He is grouped with Justin Thomas, the reigning PGA Championship winner.
SLIDESHOW: 30 Best Sports Instagrams!
Meanwhile, top PGA stars Jordan Spieth, Phil Mickelson and Rory McIlroy did not impress in the first round. They logged a combined nine bogeys, three double-bogies and just one birdie after eight holes.
Here is a preview for Rounds 2, 3 and 4 of the U.S. Open, which will end on Sunday.
Round 2: Friday, June 15
Round 2 start time: 6:45 a.m.
Live streams: 8 a.m. to 6:30 p.m. on USOpen.com
Featured Groups 1: TBA
Featured Groups 2: Thomas, Johnson, Woods | McIlroy, Spieth, Mickelson
Holes 7, 9, 11
TV coverage: 10 a.m. to 4:30 p.m. on FS1 | 4:30-7:30 p.m. on Fox
SLIDESHOW: 10 Highest-Paid Athletes
Round 3: Saturday, June 16
Round 3 start time: TBA
Live streams: 11 a.m. to 6:30 p.m. on USOpen.com
Featured Groups: TBA
Holes 7, 9, 11
TV coverage: 11 a.m. to 7:30 p.m. on Fox, 4-7:30 p.m. on Fox Deportes
Round 4: Sunday, June 17
Round 4 start time: TBA
Live streams: 11 a.m. to 6:30 p.m. on USOpen.com
Featured Groups: TBA
Holes 7, 9, 11
TV coverage: 10 a.m. to 7 p.m. on Fox, 4-7 p.m. on Fox Deportes