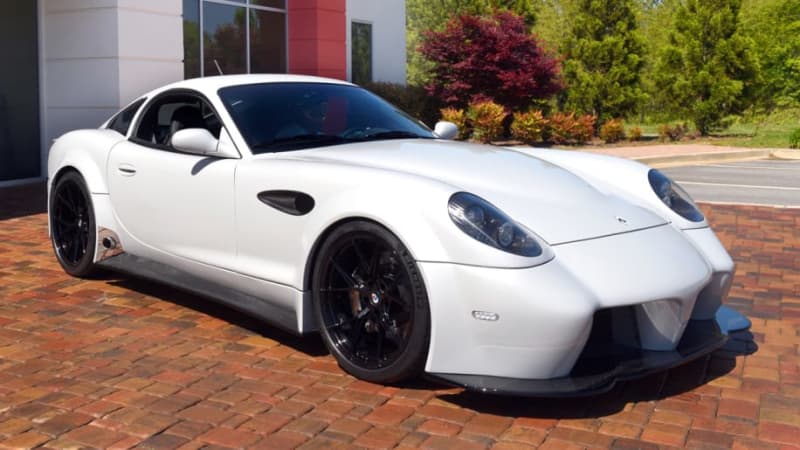 As our cities, towns and streets continue to get more and more congested with vehicles every year, inadvertent damage caused to vehicle paintwork through bumps and scrapes also becomes an increasingly common hassle. And as insurance premiums are a real worry for many drivers, claiming for small scrapes and scratches isn't really an option as the cost of losing a no-claims bonus is higher than paying for a repair. But a small automaker in the United States has an answer to some of the problems, as Panoz has announced all its cars will soon get self-healing paint.
The luxury manufacturer of roadsters and coupes has partnered with another company called Feynlab to use its Self-Heal Plus coating on new Panoz paint jobs. The coating is actually a memory polymer, and when it's scratched it can reform in its original configuration when it gets exposed to heat. It's claimed the coating works with light scratches and swirl marks, and these minor blemishes can be healed by simply leaving the car out in the sun, or by using a hair dryer.
Panoz is an independent manufacturer of luxury hand-crafted, custom, American sports cars founded by Daniel "Dan" Panoz in 1989. The company was the first US auto manufacturer to use super formed aluminum panels for the bodies of its cars and in 1995 created America's first Aluminum Intensive Vehicle (AIV), the Panoz AIV Roadster. Dan's father, Don, decided to enter racing in 1997 to help promote his son's brand further, and today the company is a renowned manufacturer of luxury sports cars for the road and track.
Self-Heal Plus is now being applied as a standard feature on all Panoz cars, but it's not a cheap way of avoiding needing a season ticket at the body shop as Panoz cars start from $159,000.
The only major manufacturer to come up with anything even close to this has been Nissan, but the coating it demonstrated on the Leaf a couple of years ago was self-cleaning, and not self-healing.
Feynlab's Self-Heal Plus is available in Europe, but only through accredited "pro" level detailers. At the moment though, it appears to be sold out at every detailer accredited to offer it.