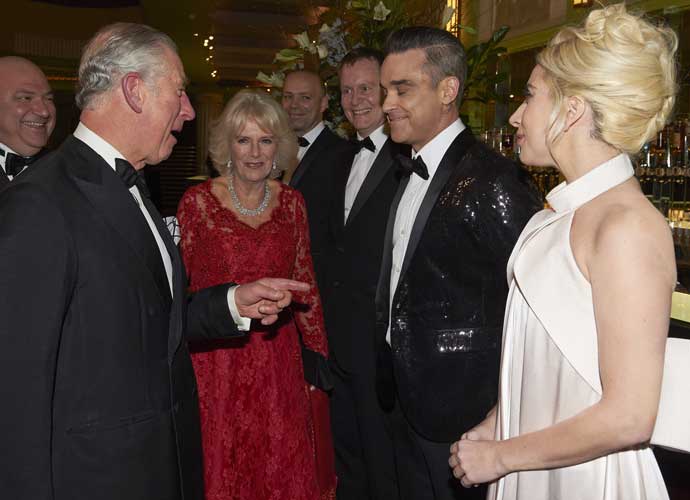 Singer Robbie Williams had a fairly uplifting performance at the World Cup Opening Ceremony at Luzhniki Stadium in Moscow until he suddenly flipped off the camera during his song "Rock DJ."
Similarly to MIA's middle finger incident at the 2012 Super Bowl, broadcasters like Fox weren't able to censor or cut away from Williams in time.
"As it was broadcast live, we did not know what would happen during Robbie Williams's performance and we apologize," Fox said in a statement.
50 Celebrities Who Have Died In 2018 – Tribute Slideshow
Williams' 15-minute performance featured a duet of Angels with Russian soprano Aida Garifullina, many dancers and Brazilian football star Ronaldo.
Additionally, Williams may also be in trouble with the Russian law after raising his middle finger on live TV. In July 2014, the nation forbade the use of curse words in songs. If rebellious individuals such as Williams choose to do so, they can face a fine from $70 to $1,400, according to The Independent. 
SLIDESHOW: Met Gala 2018 – 23 Best Dressed Stars
At this point, it seems unlikely that the World Cup opener would be fined. However, that hasn't stopped the onslaught of online commentary. Fans have taken to social media, showing an array of reactions to Williams' ill-mannered gesture.
As seen in the tweets above, some people sarcastically remarked the vulgarity of Williams' flip off. However, some users have expressed their concern, for many children were watching the program at that time.
The singer has yet to release a statement. His last tweet days before the performance called the show to be "unforgettable," even though this ordeal should blow over shortly.