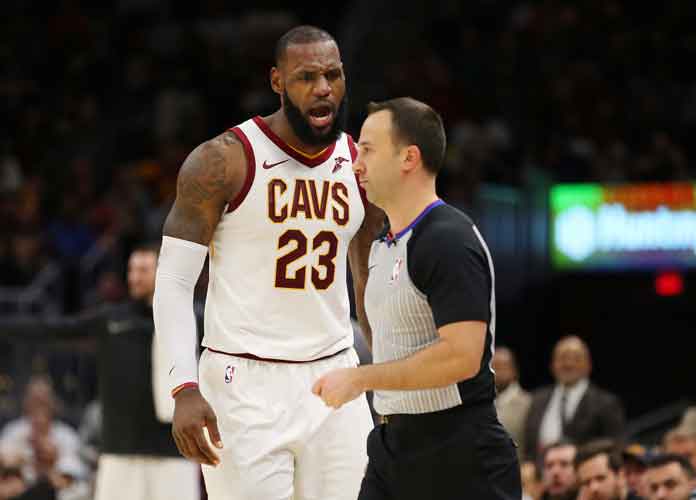 Shaquille O'Neal offered LeBron James some broad advice this week regarding the rest of his career, now that the Cleveland Cavaliers star is set to become a free agent: don't pursue more titles.
Shaq On LeBron James Winning NBA Titles
"My problem toward the end of my career was I was trying to shut everybody up and I was greedy [for more championships]," O'Neal told ESPN. "After I got to three [titles], everybody was saying I couldn't get another. So I got four. After I got the fourth, they were saying I couldn't get another one. So I was trying to make quick stops to get it. Phoenix, Cleveland, Boston."
SLIDESHOW: 30 Best Sports Instagrams!
Over the course of 19 years in the NBA, O'Neal, 46, won three titles with the Los Angels Lakers and one with the Miami Heat. His last championship came with the Heat in 2006, five years before he retired with the Boston Celtics.
James, 33, has made it to eight straight NBA Finals. A three-time NBA champion, he won two national titles with the Heat (2012, 2013) and one with the Cavaliers (2016). This year, Cleveland was swept 4-0 in the NBA Finals by the Golden State Warriors, who have won three championships in the last four years.
A three-time Finals MVP and 14-time All-Star, James has played in the NBA since 2003, when he was drafted out of high school as the first overall pick by the Cavs. He has a player option on his current contract with Cleveland.
Should James decline this player option, he would become an unrestricted free agent, thus teams could start vying for him on July 1. Rumors have been swirling over the possibility of James ending up with the Lakers alongside other major NBA stars like Paul George and Kawhi Leonard. 
SLIDESHOW: 10 Highest-Paid Athletes
O'Neal emphasized that the King doesn't need to win any more NBA titles because James has already cemented his legacy as one of the best players in the league.
"Somebody told me a long time ago — they said your book is already set [before the later stages of your career]. You can add index pages toward the end, but your book is already set. So LeBron's book is already set," O'Neal said, before going on to say that James shouldn't worry about competing with Warriors star Steph Curry about who has more rings. (Curry also has three NBA titles)
"He done already passed up legends; he done already made his mark — he has three rings," O'Neal continued. "His mentality now is probably: I want to get four before Steph does. That's probably his mentality now. But if I was him, I wouldn't be trying to get four, five and six because it ain't going to matter. It's just something else to talk about, something else to add to the pages. He's a legend, talked about as who is the best between he and Michael Jordan, so he's set."