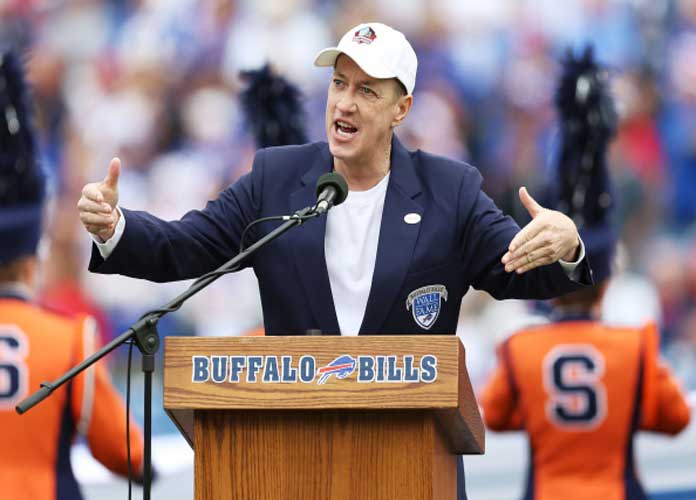 While quarterback Jim Kelly's Hall of Fame NFL career may best be remembered for a quartet of consecutive Super Bowl losses with the Buffalo Bills from 1991 to 1994, his life post-football has been even more turbulent. In June of 2013, Kelly revealed to the public that he had been diagnosed with squamous cell carcinoma, a form of cancer which took hold in his upper jaw. Since then, Kelly has worked tirelessly not only to fight his own cancer, but also to help others in their journey against cancer as well.
SLIDESHOW: 30 BEST SPORTS INSTAGRAMS
After undergoing successful jaw surgery and entering chemotherapy, Kelly was deemed cancer-free in 2014. However, a check up in March of 2018 saw doctors report additional potential signs of oral cancer, to which they responded with more surgery.
Thankfully, this process has been successful as well, as Kelly's wife Jill took to Instagram to tell the world that a recent check up has shown Kelly to have no signs of oral cancer and once again seems to be in the clear.
30 SPORTS FIGURES WHO DIED IN 2018 – TRIBUTE SLIDESHOW
Since his diagnosis, Kelly has been on the forefront of cancer awareness, joining with Merck and a collection of cancer-awareness organizations in 2017 in order to create Your Cancer Game Plan, which helps those fighting cancer and their loved ones meet their unique needs.
Last week, Kelly was given the Jimmy V Award for Perseverance at the 2018 ESPYS.