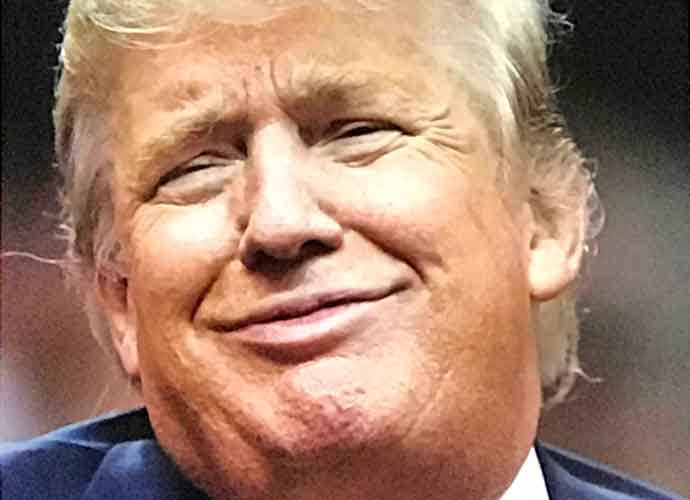 On Saturday morning, President Donald Trump acknowledged the one year anniversary of the white supremacist rally in Charlottesville, Virginia, by condemning "all types of racism."
Last year, hordes of self-proclaimed white supremacists and neo-Nazis gathered in Charlottesville to protest the removal of a Confederate statue. The "Unite the Right" rally soon turned violent as protesters clashed with counter-protesters and one neo-Nazi purposefully drove his car into a crowd of counter-protesters, killing one woman.
Following the incident, Trump received backlash for refusing to condemn those white supremacists involved and instead blaming both sides for the violence.
"We condemn in the strongest possible terms this egregious display of hatred, bigotry and violence on many sides, on many sides," Trump had said a year ago. "You had some very bad people in that group, but you also had people that were very fine people, on both sides."
Some now claim Saturday's tweet is not all that different from last year's statement. By condemning "all types of racism," Trump leaves room for his supporters to be included among those victimized. 
"White people think they're the ones being targeted for racism and a lot of these people are Trump supporters so when the president makes a comment like this with 'all types' it's hard to not be suspicious," Richard Cohen, president of the Southern Poverty Law Center, told USA Today.
Sherrilyn Ifill, president of the NAACP's Legal Defense and Educational Fund, also took the president's tweet to be another form blaming both sides.
Members of the alt-right are currently set to hold another "Unite the Right" rally right across from the White House Sunday. Meanwhile, Gov. Ralph Northam of Virginia has declared a state of emergency in preparation for the anniversary.