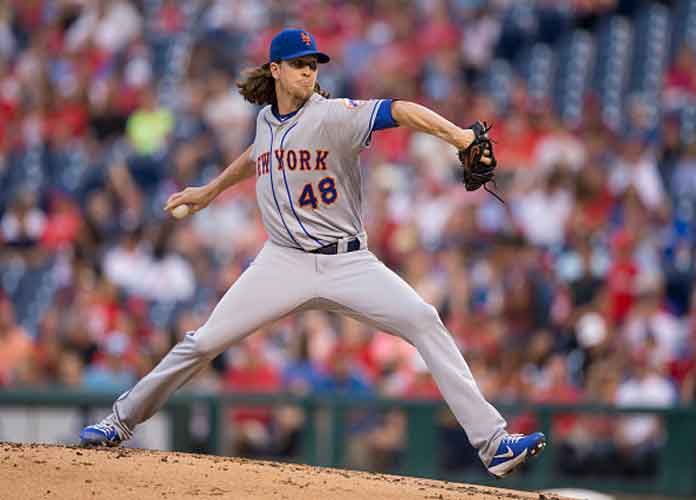 The New York Mets will visit the New York Yankees on Monday night, and here is what you need to know.
Mets vs. Yankees Game Preview
The Yankees (74-43, .632) are coming off a four-game home series against the Texas Rangers, and won three of those games. The Mets (49-66, .426) have won two of their last three games, a road series against the Miami Marlins.
SLIDESHOW: 30 Best Sports Instagrams! 
Jacob deGrom (6-7, 1.77 ERA) will likely start for the Mets on Monday against fellow righty Luis Severino (15-5, 3.11 ERA). DeGrom, a top contender for this year's NL Cy Young Award, pitched six scoreless innings and struck out 10 in his las start against the Cincinnati Reds. Meanwhile, Severino earned his first win since July 7 on Wednesday, when the Yankees beat the White Sox 7-3 in Chicago. He struck out eight batters.
Monday's game will be a makeup of a July 22 matchup that was postponed due to rain. It will start at 7:05pm EST and will air on ESPN.
30 SPORTS FIGURES WHO DIED IN 2018 – TRIBUTE SLIDESHOW
The Yankees are still 9.5 games behind the AL East-leading Boston Red Sox (85-35), while the Mets are fourth in the NL East, 9.5 games behind the third-place Nationals and 15 games behind the first-place Atlanta Braves.