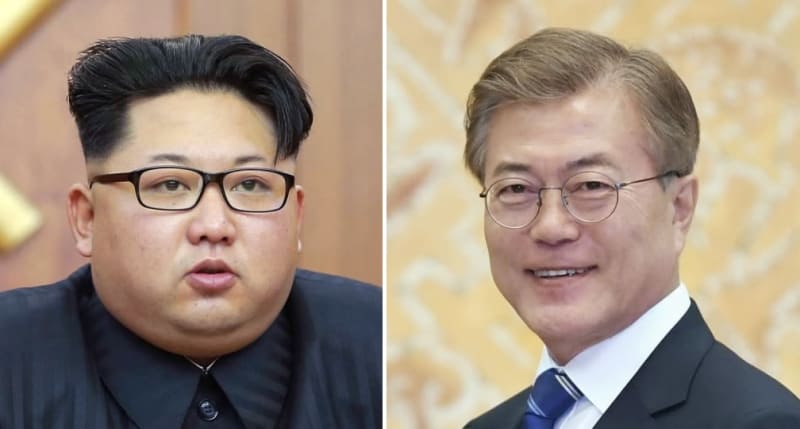 A 93-strong group of South Koreans made their way to North Korea on Sunday to make preparations for the upcoming inter-Korean summit.
The advance team including government officials, reporters and logistics aides crossed into the North via a land route, travelling in several buses.
They are expected to inspect venues, check logistics and coordinate with the North Korean side to ensure the smooth holding of the three-day summit from Tuesday between South Korean President Moon Jae In and North Korean leader Kim Jong Un.
On Sunday afternoon around the Koryo Hotel in the center of Pyongyang, trucks carrying what appeared to be cargo originating from South Korea and Korean Broadcasting Corp. vehicles were parked.
North and North Korea agreed to broadcast live key moments of the summit including the initial interaction between Moon and Kim.
Moon, accompanied by a 200-member official delegation, is schedule to fly directly to Pyongyang.
It will be their third summit, having met at the border village of Panmunjeom in April and May.