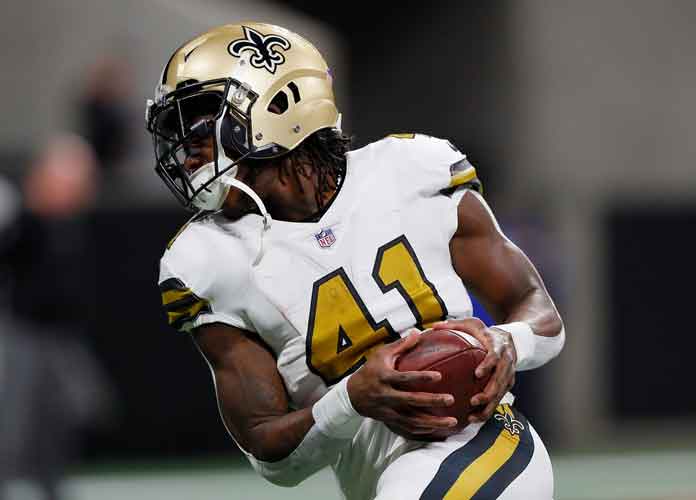 Alvin Kamara posed for pictures in the locker room following the Saints' Monday night victory over Washington.
Saints RB Alvin Kamara Trolls Trump
The star running back wore a Colin Kaepernick 49ers jersey as the locker room celebrated quarterback Drew Brees setting the NFL career passing yardage record.
If his political leanings weren't clear enough, Kamara also wore a plain red hat with four words mocking President Donald Trump's campaign slogan, reading "Make Africa Home Again."
Kamara's statement came one day after new Panthers safety Eric Reid, a former teammate of Kaepernick's, resumed his practice of kneeling during the pre-game rendition of the national anthem.
"It's bittersweet," Reid said about returning to The Undefeated. "I won the game, but Colin is at home with my kids. He should be playing."
On the field, Kamara posted a season-low 39 yards from scrimmage in the Saints' 49-13 blowout victory as coach Sean Payton let wingman Mark Ingram carry most of the workload in his first game back from a four-game PED suspension.