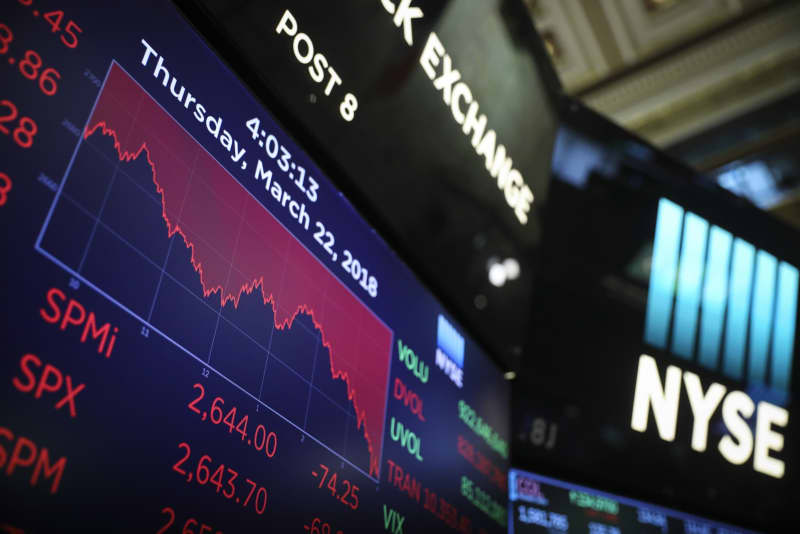 Wall Street stocks rebounded Friday following a sell-off that lasted two days and triggered a rout in global equity markets.
The 30-issue Dow Jones Industrial Average increased 287.16 points, or 1.15 percent, to end at 25,339.99 after being up more than 400 points earlier in the day.
On Wednesday, the key market gauge shed more than 800 points, marking the biggest point drop since Feb. 8 and the third biggest loss in U.S. history. It was followed by a decrease of over 500 points on Thursday.
The broader S&P 500 closed up 38.76 points, or 1.42 percent, at 2,767.13, while the tech-heavy Nasdaq Composite Index rose 167.83 points, or 2.29 percent, to close at 7,496.89.