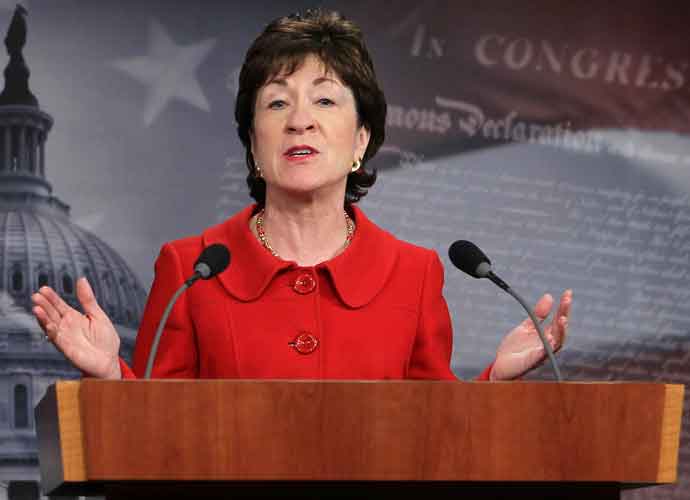 Maine Senator Susan Collins may be in for a tight race in 2020, as Democrats are inspired to beat her for her seat following her recent vote in favor of Brett Kavanaugh.
SUSAN COLLINS SENATE NEWS
While the identity of Collins' opponent has yet to be determined, whoever it is will have a nice pool of money to draw from to use during the race, as over $4 million has been donated. According to Politico, around a half-dozen Democrats are thinking about running in 2020 against Collins.
SLIDESHOW: DONALD TRUMP'S 30 CRAZIEST TWEETS
Collins, 65, does enjoy support from centrists and even Democrats for her bipartisan record on issues such as repealing Obamacare. While Republicans may dislike it when Collins veers from their positions, Democrats believe she has shifted into a more right-leaning stances since Donald Trump's inauguration.
"She's proving herself to be a very different kind of politician during at least the past two years," according to Sara Gideon, Maine's Democratic speaker of the state House. Gideon is among the politicians considering a run for Collins' seat, telling Politico that she is thinking about it. Jared Golden and Chellie Pingree are two other names constituents are airing out, and Emily Cain and Adam Cote are two others with a professed interest in running.
Susan Rice, one of President Barack Obama's former national security advisors, expressed her disappointment in Collins for voting for Kavanaugh, even toying with the idea of running on Twitter: