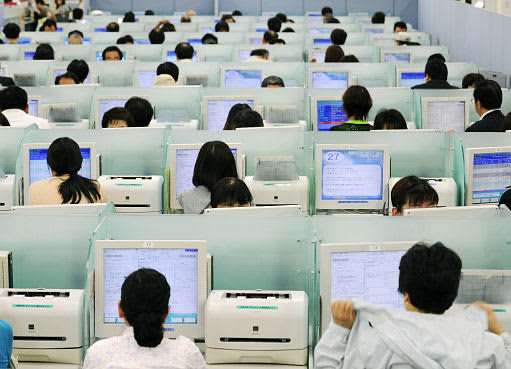 Japan's unemployment rate stood at 2.3 percent in September, down from 2.4 percent the previous month and remaining near the lowest level since the early 1990s, the Ministry of Internal Affairs and Communications said Tuesday.
The job availability ratio stood at 1.64, up from 1.63 in August to reach the highest level since January 1974, the Ministry of Health, Labor and Welfare said. The ratio means there were 164 openings for every 100 job seekers.
The figures show the country is continuing to suffer a labor crunch as the fast-graying population means fewer working-age people.