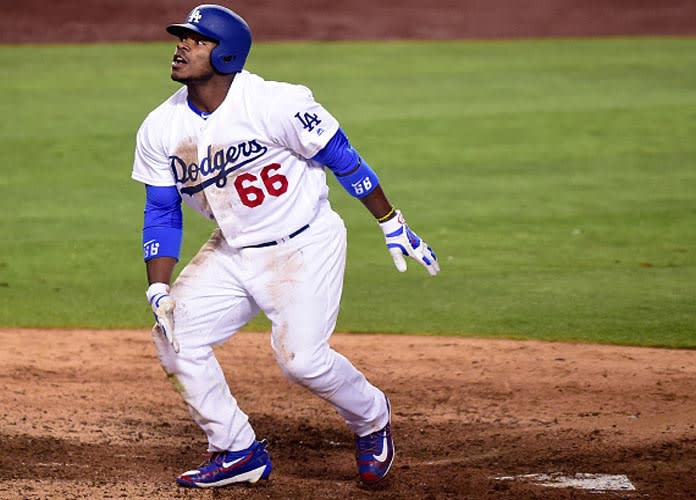 After losing the World Series to the Boston Red Sox, the Los Angeles Dodgers now find themselves under a Department of Justice investigation.
Dodgers Under DOJ Investigation
Sports Illustrated reported Monday that the team's recruitment of Cuban-born players may be a form of corruption under the Foreign Corrupt Practices Act. The Dodgers allegedly appear multiple times in a document given to the FBI by a whistleblower.
The FCPA makes it illegal to bribe foreign officials, even if it's legal in that country. The possibility of illegal smuggling also exists. There's currently a grand jury going on about the recruitment of Hector Olivera. A former Cuban citizen, Olivera signed a six-year, $62.5 million contract. He last played professional baseball in 2017.
Another Cuban mentioned in the report is Pablo Fernandez, who joined the team on an $8 million signing bonus. When Fernandez initially left Cuba, he was denied a visa by the U.S. embassy in the Dominican Republic. But only one week later, he secured a visa at the U.S. embassy in Haiti. The Dodgers' immigration lawyer, Carl Balediata, said in emails that Pablo's visa in Haiti was a result of "a great team effort" to get him a visa.
30 SPORTS FIGURES WHO DIED IN 2018 – TRIBUTE SLIDESHOW
"We know he was in the DR illegally to begin with," Balediata said in an email shortly after Fernandez secured his visa in Haiti. "The fact we said Haiti is his home and made sure Pablo understood this for his interview in Haiti should have also been enough to convey this."
Despite being led by Cuban star Yasiel Puigto the World Series, the Dodgers' interactions with Cuba may very well sink them. The Dodgers have another $83 million tied up in three more Cubans who have yet to reach the majors, now play in Japan, or are out of baseball entirely. This isn't the first time a Magic Johnson-led team has been caught using suspicious tactics to get players. In 2018, the Los Angeles Lakers were fined twice for tampering.