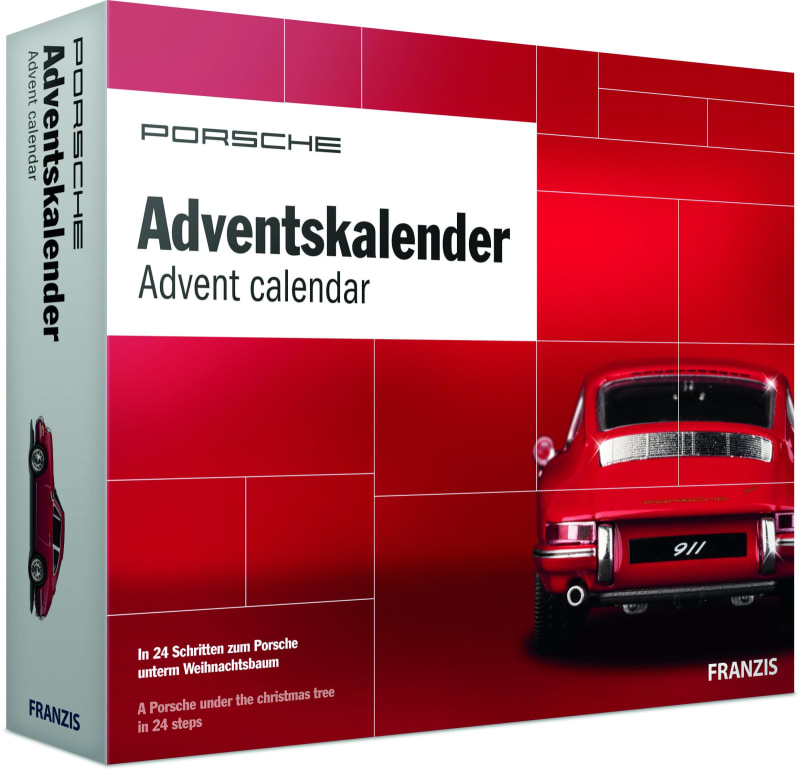 German publisher Franzis Verlag has a surprising advent calendar out this year for fans of sleek rides and model making. The concept involves collecting the different parts required to build a diorama and a scale model of a 1965 Porsche 911 over the course of 24 days.
This original and entertaining advent calendar contains a detailed 1:43 scale model of a 1965 Porsche 911 in six parts, as well as a sound module, a plastic base and various other accessories. Each part is concealed in one of the advent calendar's 24 individual gift boxes, allowing the diorama to take shape a little more each day.
Created in collaboration with the Porsche Museum, this original advent calendar is sure to please fans of the German automotive brand and its cars. Note that it is accompanied by a detailed construction guide and a booklet featuring background information about the Porsche 911, both of which are in German and English.
The Franzis Verlag Porsche advent calendar is out now priced €49.95.