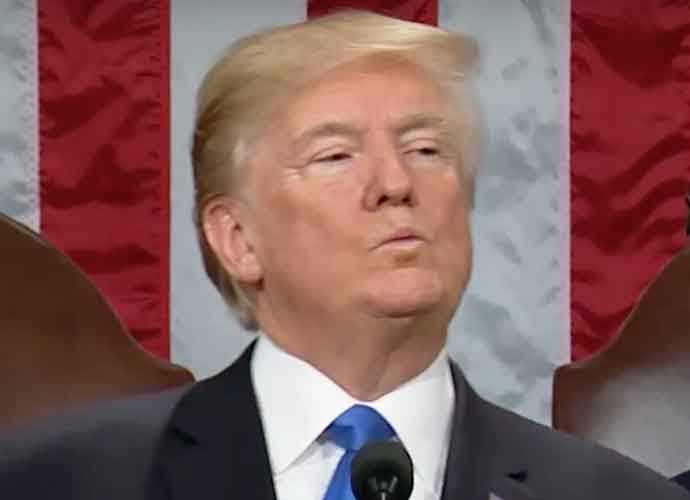 Democrats will have a lot to do in January when they formally reclaim the House, and one of their goals will be to investigate President Donald Trump's tax returns.
DEMOCRATS WILL ASK TRUMP FOR HIS TAX RETURNS
House Democrats are eager to obtain Trump's tax returns, which he had kept hidden despite his colleagues divulging theirs during the 2016 presidential election, something Democrats often cirticized him for.
House Dem,ocratic Leader Nancy Pelosi is reportedly on board with this plan. However, although Trump claims he cannot divulge his tax information while under audit, he may not have a choice to under the current law should the Democrats purse this.
Rep. Richard Neal of Massachusetts, in particular, is prepared to fight Trump. The 69-year-old is expected to inherit the House Ways and Means Committee, thereby giving him the authority to ask Trump for his tax returns. Of the two Congress members holding that authority, Neal is the only Democrat.
SLIDESHOW: DONALD TRUMP'S 30 CRAZIEST TWEETS
Speaking with CNN on Wednesday, Neal did confess that he still hopes Trump will release this information voluntarily, however. "I think the President has an opportunity here to defuse this and just release the forms as every other candidate for President has done," Neal commented. "Even if the request is made, I don't expect that afternoon we're going to see those tax forms. So I think we'll do what we have to do, and then see where the road takes us and the path that we travel."
Although this role is deemed unusual for Neal, his peers have faith in him. Democratic Whip Steny Hoyer, speaking of his colleague, said, "He listens to others, which is a very important skill. He is not perceived as a ranter and raver. He is low key. But, anybody who mistakes his being low key for not being tough as they come, will make a huge mistake."