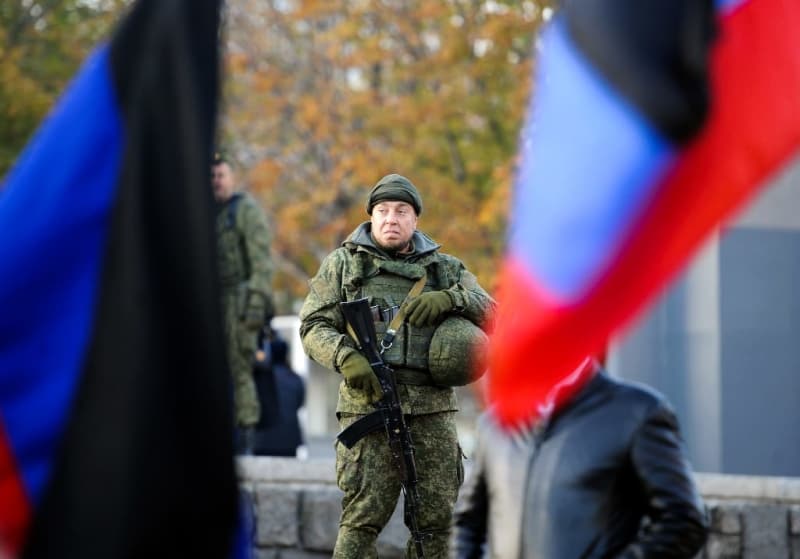 Kiev (AFP) - Four soldiers were killed in war-torn eastern Ukraine, the military said Saturday, as pro-Russian separatists prepared to hold elections in defiance of the West.
In one attack, two soldiers died after an assault near the separatist-controlled city of Lugansk, with the rebels using heavy weapons including large-calibre mortars, Ukrainian military spokesman Oleksandr Motuzyanyk told a briefing.
In a separate later incident, two Ukrainian soldiers were killed and two others wounded in an explosion in the nearby Donetsk region, the military said.
On Sunday, the self-proclaimed Donetsk and Lugansk "People's Republics" are to hold elections despite Western calls on Russia to cancel the ballot so as not to further sabotage peace agreements.
The United States and the European Union say the polls will further undermine efforts to end a conflict that has killed more than 10,000 people since 2014.
"There have been more Ukrainian soldiers killed, more casualties in the conflict in Ukraine than Americans in the entire length of the war in Afghanistan," the US special envoy to Ukraine, Kurt Volker, said this week.
Kiev and its Western backers accuse Russia of funnelling troops and arms across the border to fan the flames of the conflict.
Moscow has denied the claims despite overwhelming evidence to the contrary.