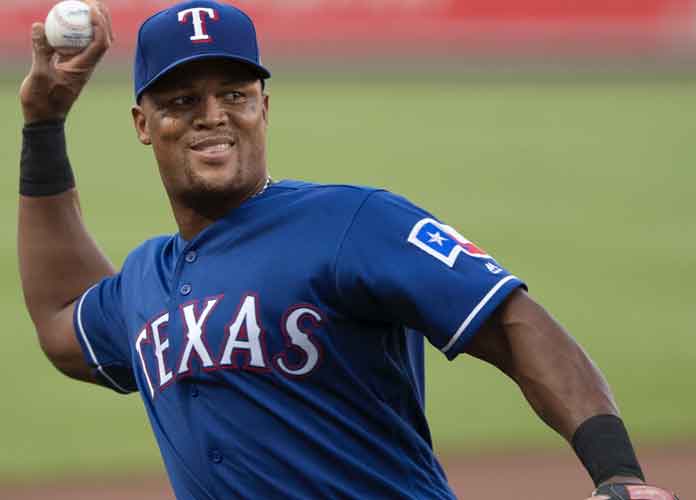 Texas Rangers third baseman Adrian Beltre announced his retirement at age 39 on Tuesday.
In a statement released through his team of the last eight years, he said, "After careful consideration and many sleepless nights, I've made the decision to retire from what I've been doing my whole life, which is playing baseball, the game I love."
Hall of Fame Ranger Adrian Beltre retires
The announcement leaves only his Rangers teammate, 45-year-old Bartolo Colon, as the lone active player to begin his career in the 1990s.
Beltre's career took an unusual path. Without the last eight years of his career, it's hard to imagine that he'd be a Hall of Famer. But today, with 3166 hits, 477 home runs, and one of the premier gloves in the game, he's all but a shoo-in for Cooperstown, New York.
He was first plucked from the Dominican Republic by the Los Angeles Dodgers. At 19, he'd debut as the skinny third baseman that was a solid, all-around player but nothing special. He'd spend seven years in the NL West, racking up 949 hits and 147 homers. But it wasn't till 2005 that he broke out. Beltre would lead the league with 48 homers, hitting an impressive .334 and raking in 200 hits.
But then Beltre bolted, signing a five-year, $64 million contract with the Seattle Mariners. Joining free agent Richie Sexson on an AL-West worst Mariners team did nothing to help him. During his five years at Safeco Field, Beltre wouldn't hit more than 26 homers or over .276. He did turn into a Gold Glover during his time there, winning two back to back in 2007 and 2008.
But at the end of five years, the Mariners let him walk. Beltre would sign a one year "prove it" deal with the Boston Red Sox. His time there would be a career renaissance. Not only would he lead the league in doubles with 49, but he also made his first All-Star team.
30 SPORTS FIGURES WHO DIED IN 2018 – TRIBUTE SLIDESHOW
After that year, Beltre would sign to the Rangers. It was there that he'd become the face of the franchise. He'd lead them to within one out of a World Series championship in his first year, 2011. They'd go to the playoffs four times during his first six years there.
Despite being a humble player, Beltre would make four more All-Star teams and win three additional Gold Gloves. He'd also finish within the top ten in MVP voting five times.  During his time in Texas, he'd become a fan favorite and add 1,277 hits and 199 home runs.
Beltre retires with a unique legacy. Not only is he the modern face of the Texas Rangers, but he's also the rare player who peaks on the "wrong" side of 30. He did this all while avoiding steroid rumors. Both advanced analytics and traditional stats favor the third baseman. This wasn't the case for him at 30. It's much more common for a player to be destined for a spot in the Hall and to fall off than it is for one to magically appear in it how he did. Beltre took the less common path.
Five years from now, there will be little debate over his legacy when he's enshrined in Cooperstown. It will only be over whether he was better at the plate or in the field.