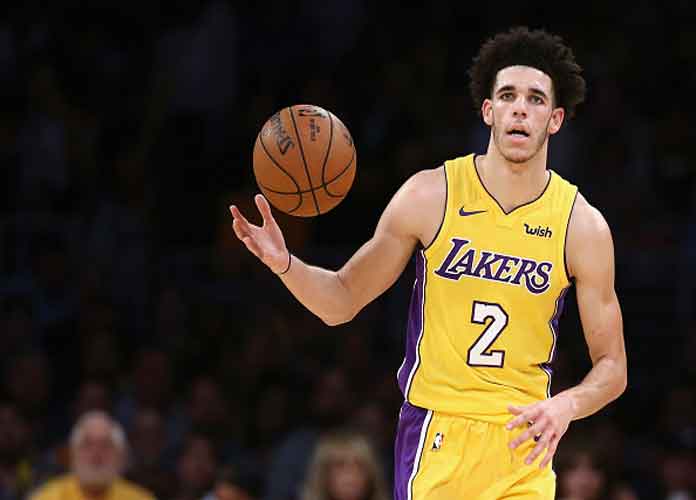 Lebron James heads home Wednesday for the first time in the 2018-2019 season as the Los Angeles Lakers face off against the Cleveland Cavaliers (2-13).
NBA Game 16 PREVIEW: Cavs vs. lakers
After winning five of their last six games, the Lakers (9-7) should enter tonight's matchup with a bit more swagger and confidence. Meanwhile, the Cavs have zero steam to run on, after losing Kevin Love to a toe injury and JR Smith to a lack of play time.
Wednesday marks a six-day stretch for the Cavaliers and the first of two games this season against the Lakers. The Cavs have the NBA's worst record and are trailing the East's No.1 seed, the Toronto Raptors (14-4), by 10.5 games.
Cav's forward Love underwent toe surgery Nov. 2, and the team later announced that he would be out at least six weeks. Six weeks from the surgery would be Dec. 14.
30 SPORTS FIGURES WHO DIED IN 2018 – TRIBUTE SLIDESHOW
Jordan Clarkson has stepped up as the Cavs' leading scorer in Love's absence, with 15.4 points per game. Clarkson has scored in double figures in 14 of Cleveland's 15 games and ranks fourth among all NBA bench players. Rookie point guard Collin Sexton has started the last five games for an injured George Hill and is second on the team in scoring, averaging 18.2 points, 3.0 rebounds, and 2.8 assists.
The Cavs rank last in 3-pointers made and no one on the team is averaging more than 3.5 assists. The Cavs lost 113-102 Monday night to the Detriot Pistons (8-6).
November has been good to Lebron. It would seem as if the four-time MVP has finally found his rhythm in L.A., scoring a season-high 51 points against the Miami Heat (6-10) in their 113-97  win Sunday night, and 44 points in their 126-117 win over the Portland Trail Blazers (10-4) last Wednesday.
James is shooting 50 percent from three-point range on 6.5 attempts per game. He's second in the NBA in scoring, averaging 28.8 points and has already become the first player in Lakers history to total at least 265 points, 75 rebounds and 75 assists in his first ten games with the team.
The addition of veteran center Tyson Chandler has boosted the Lakers, as they currently rank second in points in the paint, averaging 56.8, and second in fastbreak points, averaging 21.6. Chandler currently ranks third on the NBA's career field goal percentage list (.596). 
The game will air on ESPN, SPEC and FSOH at 8:00 p.m. EST.