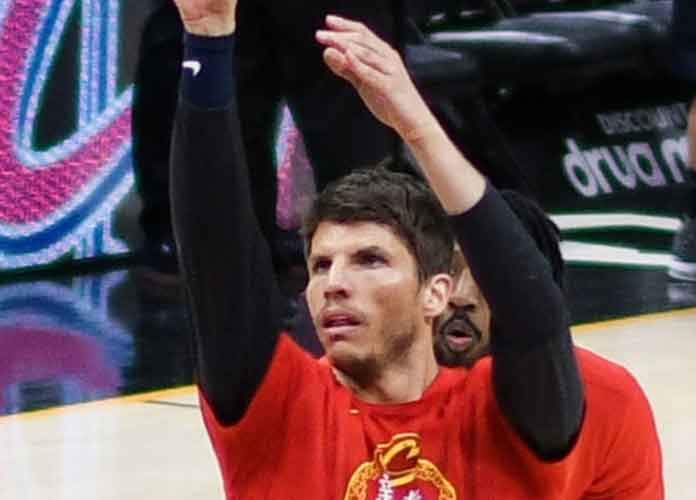 The Cleveland Cavaliers have begun to clean house and have traded shooting guard Kyle Korver to the stumbling Utah Jazz for guard Alec Burks and two future second-round picks.
Cavs' Kyle Korver Traded To Jazz
The move comes amid a disappointing start to the season for the Jazz, (9-12) who look to refurbish their stifled shooting ability. Korver, 37, still has a prolific ability to spot up, making him one of the most desirable players on the market. The other Cavs player currently available is JR Smith, who has agreed to leave the team until a trade match finds him.
Utah is sending 2020 and 2021 second-round picks to Cleveland. The latter pick is via the Washington Wizards.
Some Cavs players are reportedly "ticked off" following the trade, a move that might suggest a complete submission into a tanking season for the reigning Eastern Conference champs. Forward Tristan Thompson, however, understands the business of the league and the transaction of his former teammate. Thompson said he believes another of his former teammates, LeBron James, is just one of two players in the NBA who are "safe" from a trade.
"At the end of the day it's a business and anyone can get moved," said Thompson. "If the trade is right and it adds up, then someone can get moved unless you have a no-trade clause. I don't know who has that. So the only two guys that are safe in the NBA are Bron and Steph Curry. Everyone else, you can be moved."
30 SPORTS FIGURES WHO DIED IN 2018 – TRIBUTE SLIDESHOW
Korver will be rejoining his former team in Utah, where he spent three seasons from 2007-2010. The Jazz' system can certainly spread the floor and open deep looks for Korver, a 40% career shooter from three.
Korver's first game with his new team will be against the Hornets in Charlotte.