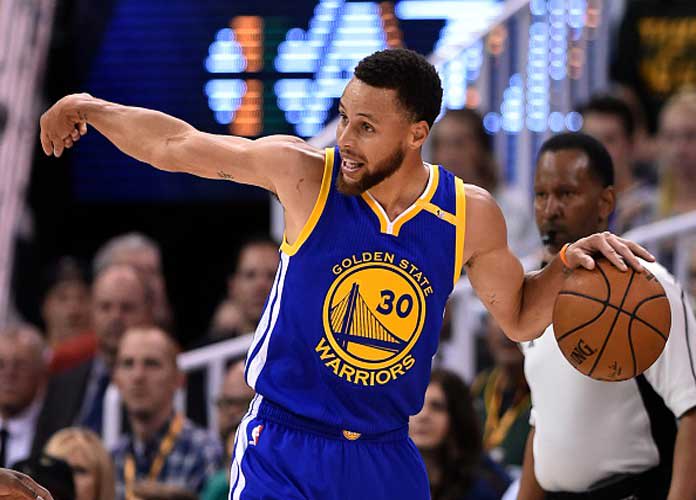 A young girl reacted with passion after NBA star Stephen Curry answered her complaint about a shoe: "Girls play basketball too."
Young Girl Reacts To MVP Steph Curry's Comment
The three-time NBA champion and MVP plans to fix a problem with his shoe brand that was pointed out by a nine-year-old girl.
Riley Morrison wrote the Golden State Warriors star a letter asking why his Curry 5 sneakers were being marketed to boys and were not available in girls' sizes. In her words, "girls want to rock the shoes too."
The Golden State Warriors player responded to Morrison, saying he has worked with Under Armour for the past two days to fix the problem. The shoes are now available on the Under Armour website in the girls' section and Riley couldn't be happier about it.
"Girls play basketball too and it's not any more important for boys than girls," Riley said.
Riley, who is starting a new basketball season, had asked her dad to buy her Curry 5 basketball shoes, but when he went to the website, Chris Morrison was surprised to see they were only available under the boys' section.
She didn't think it was fair, so she took action and wrote to Curry.
"I asked my dad to buy me the new Curry 5's because I'm starting a new basketball season," she wrote. "My dad and I visited the Under Armour website and were disappointed to see that there were no Curry 5's for sale under the girl's section. They did have them for sale under the boys' section, even to customize. I know you support girl athletes because you have two daughters and you host an all-girls basketball camp. I hope you can work with Under Armour to change this because girls want to rock the Curry 5's too."
30 SPORTS FIGURES WHO DIED IN 2018 – TRIBUTE SLIDESHOW
After Riley's dad posted the letter on Instagram, the sharpshooter responded with a handwritten letter of his own, "appreciate you helping us get better Riley! We got you." Along with a hand-written response: "Unfortunately, we have labeled smaller sizes as 'boys' on the website. We are correcting this now! I want to make sure you can wear my kicks proudly."
"The fact that he took the time out of his day to write to my daughter means a lot to me," Riley's dad said. "I'm just super happy that they made the change and now it's on there, and I'm really proud of her for making a difference."
Not only was the change made on the Under Armor website, but Curry said he would send Riley a pair of the shoes and she would "be one of the first kids to get the Curry 6's."
Curry also invited Riley to come to Oakland for a special event that's in the works for International Women's Day on March 8. Riley said she can't wait.