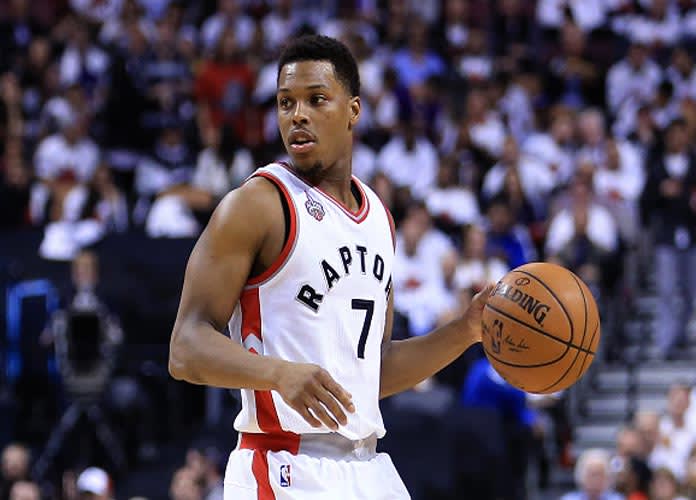 The Philidelphia 76ers (17-8) will head to Scotiabank Arena Wednesday night to take on the top-ranked Toronto Raptors (20-5).
NBA Week 8: Raptors Host 76ers On Dec. 5
Wednesday night's matchup between the 76ers and the Raptors should be a doozy. The Raptors enter tonight's matchup with the highest winning percentage (.800) in the league. The 76ers have been in a nice winning groove lately, having won eight of their last nine games.
Philadelphia won their fourth straight victory against the Memphis Grizzlies (13-9) in a 103-95 home win on Sunday.
JJ Redick led the team in scoring during their 103-95 home win on Sunday against the Grizzlies.  Redick logged 24 points on 9-of-17 shooting, Jimmy Butler added 21 points, Ben Simmons racked up 19 points with 12 rebounds and six assists while Joel Embiid chipped in with 15 points and 14 rebounds.
As a team, the 76ers shot 48 percent from the field and 8-of-22 from the 3-point line but the key to the win was actually their defense, particularly against the Grizzlies' duo of Mike Conley and Marc Gasol, who finished with a combined 10-of-31 shooting from the field.
30 SPORTS FIGURES WHO DIED IN 2018 – TRIBUTE SLIDESHOW
With the win, Philadelphia improved to 17-8 overall and 13-1 at home.
When it comes to injuries, the Sixers will be without Markelle Fultz (shoulder consultation), Justin Patton (right foot surgery) and Zhaire Smith (Jones fracture, left foot).
After having their season-high eight-game winning streak snapped by the Denver Nuggets (16-7, six-game win streak, No.1 in Western Conference) on Monday the Raptors will look to bounce back tonight at home. Defensively, the Raptors simply had no answer for the Nuggets' Nikola Jokic, who racked up a triple-double of 23 points with 11 rebounds and 15 assists.
Raptors head coach Nick Nurse was named the Eastern Conference Coach of the Month for games played in October and November, and Kawhi Leonard was named the Eastern Conference Player of the Week for games played Nov. 26 – Dec. 2 as his 29.3 points and 9.0 rebounds helped lead Toronto to a 3-0 record during the week. This is the fifth time Leonard has earned this honor.
Kyle Lowry continues to lead the league in assists with 10.3 dimes per game. He is the only player to average double-digit assists and has tied Damon Stoudamire's record for most consecutive games leading the team outright in assists (22 straight games). Lowry is averaging 15.0 points, 10.3 assists, 4.4 rebounds and 1.3 steals per game and leads the Raptors with 11 double-doubles in 24 games played. His next double-double will also be his 100th in a Raptors uniform.
Overall, the Raptors have a healthy team and will only  be without Norman Powell (left shoulder subluxation).