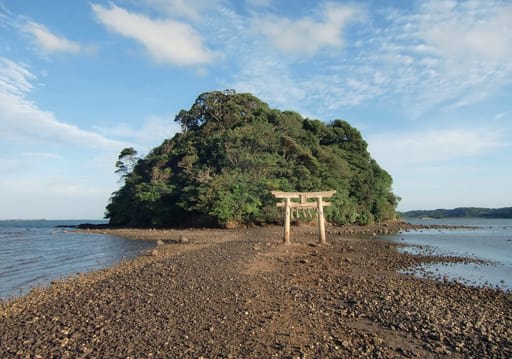 Iki city in Nagasaki Prefecture on Saturday held a tourism promotion event at a cafe in Taipei with the aim of raising awareness among Taiwanese of the charms of Iki Island located off the northwest coast of Kyushu.
As part of the event, Sachiko Igarashi, a Japanese-Taiwanese blogger and model who lives in Taiwan, held a talk show in which she spoke about her experiences on the small island best known for its barley "shochu" spirits.
Igarashi projected photos of scenic landscapes of the island, as well as local dishes such as a rice bowl topped with seafood.
Samples of local specialty products including "shochu" were made available to attendees. The island is home to no fewer than seven "shochu" distilleries.
Among foreign tourists visiting Nagasaki Prefecture, Taiwanese are outnumbered only by South Koreans. The island has particularly been drawing attention recently from cosplayers travelling there to use eye-catching spots for photoshoots.
A 29-year-old Taiwanese woman who took part in the talk show said, "I have been to Nagasaki but not Iki yet. I want to travel there by boat to see the cherry blossoms."