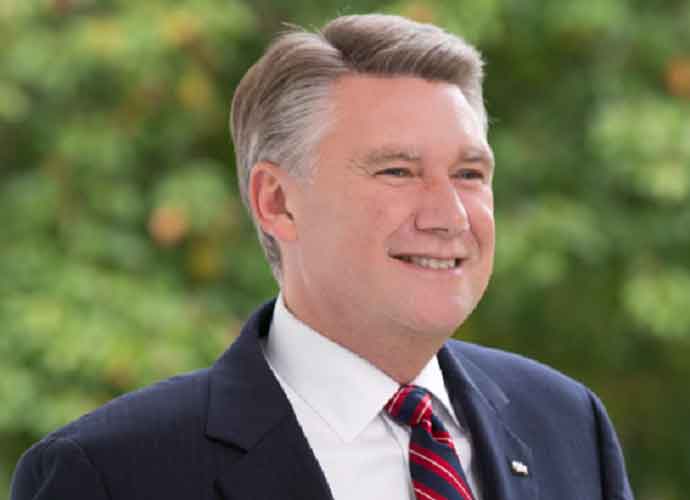 Dan McCready, the Democratic candidate for North Carolina's 9th congressional district, withdrew his concession to Republican Mark Harris, as the state launches an investigation into possible voter fraud in the divided district.
"I didn't serve overseas in the Marines to come home to NC and watch a criminal, bankrolled by my opponent, take away people's very right to vote," McCready tweeted on Thursday. "Today I withdraw my concession and call on Mark Harris to end his silence and tell us exactly what he knew, and when."
McCready conceded to Harris weeks ago, shortly after the November election's preliminary results were published. Those early figures gave Harris a narrow, but decisive, 905 vote lead over the Democrat.
Officials from the state's Board of Elections launched an investigation into allegations of election fraud and voting irregularities after refused to certify the district's election on November 27.
SLIDESHOW: DONALD TRUMP'S 30 CRAZIEST TWEETS
The investigation is centered around a disparity discovered in the number of absentee ballots sent out to Bladen County and the unusually high number of unreturned ballots for the county.
More than this, investigators are looking into claims that canvassers connected to the Republican candidate illegally collected ballots from a number of voters.
State investigators have centered in on Leslie McCrae Dowless Jr., an independent contractor for Harris' campaign. Multiple witnesses have claimed that Dowless paid them to go out and collect the absentee ballots, a crime under North Carolina state law.
McCready went on WSOC-TV, a Charlotte based television station, on Thursday to accuse Harris of funding the illegal operation, saying, "Over the last week, we have seen the criminal activity come to light, and we have seen that my opponent Mark Harris has bankrolled this criminal activity."
State Republicans are in an uproar over the state Election Board's decision.
"This will inevitably end up in court. The fact of the matter is Mark Harris won the race. He got more votes," Dallas Woodhouse, leader of the state GOP, told the Charlotte Observer.
Woodhouse later said in an email that his party would be open to a new election if the state "can show a substantial likelihood" that the missing ballots would have changed the election results.
House Democratic Leader Nancy Pelosi of California said that the Democrats will only call for a new election if it becomes impossible to determine the legitimate winner of the race.