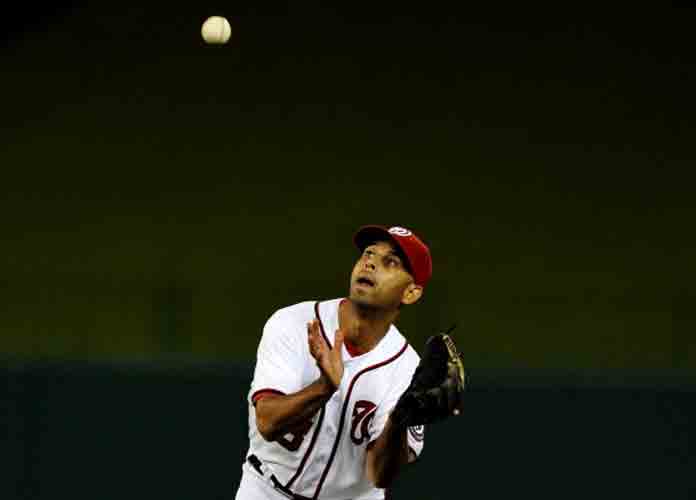 After winning the World Series, the Boston Red Sox were formally invited to visit the White House by Donald Trump. The team accepted the invite this week, and manager Alex Cora — who has criticized Trump in the past — will join the team.
Sox Manager And Trump Critic Will Join Team To White House
Following comments regarding the death toll in Puerto Rico, Cora was critical of Trump, calling his tweets "disrespectful." Trump's tweets argued that the official death toll of almost 3,000 people from the aftermath of Hurricane Maria was a farce, a plot fabricated by Democrats to make him look bad.
"To be tweeting about 3,000 people … it's actually disrespectful for my country," said Cora, a Puerto Rican former player from a town just 20 miles south of San Juan. "We see it that way. I know probably he doesn't feel that way. And like I said: Hey, man, thank you for helping us. He went down there, he did what he did."
Nevertheless, Cora remained professional in his references to Trump, mentioning that he still respects him because "he is the President of the United States."
"I hate talking about politics and all that, but I think this is more than politics. This is about a country that really suffered. … You see the hurricanes forming now. Everybody's panicking. It's not easy. One thing's for sure, and I told [the media] before, one thing I'm proud, we're standing up on our own two feet. Like, do we need help? Yeah, we do. We know that."
30 SPORTS FIGURES WHO DIED IN 2018 – TRIBUTE SLIDESHOW
Cora says he won't undermine his team's visit to Washington with his actions. Instead, he claims he will represent Puerto Rico, and uphold an objective profile. "I'm gonna use my platform the right way," Cora said. "I'm not gonna embarrass anybody. Actually, I'm gonna represent four million people from back home the right way when we go there."
Trump has previously faced ridicule from championship-winning teams. The Golden State Warriors, who have vocally combatted Trump viaStephen Curry and coach Steve Kerr, never received an invitation following the team's 2018 NBA Championship. The Philadelphia Eagles had their invitation rescinded due to Trump's objection to the anthem protests the team had participated in.