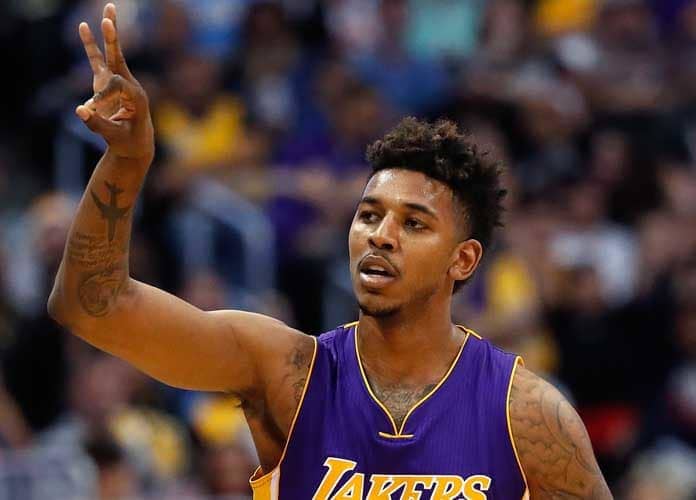 The playoff-paced but injury-riddled Denver Nuggets added some relieving depth this week in the form of guard Nick Young.
Nick Young, 'swaggy p,' Signed By Denver Nuggets
An extremely rare process has allowed the Nuggets to make the move on Young, who won the NBA Championship with the Golden State Warriors in 2017-2018. The team signed Young through the injury hardship relief exception, which is granted by the NBA only when the league determines a team is dealing with a hardship. It allows a team like the Nuggets to withhold over 15 players on the roster when it has at least four players who are sick or injured for longer than two weeks.  In the process, the team waived guard Brandon Goodwin to clear a spot for Young.
30 SPORTS FIGURES WHO DIED IN 2018 – TRIBUTE SLIDESHOW
The Nuggets could be without four of their five starters in Monday night's game against the Memphis Grizzlies. Former Los Angeles Lakers guard Young can provide depth to the decimated Nuggets lineup that will be without all of the following injured players: Will Barton, (groin) Gary Harris, (hip) Paul Millsap, and possibly even point guard Jamal Murray (shin).
Young, 33, was the Washington Wizards' first-round pick (No. 16) out of USC in 2007 and played five seasons with the team. He also played for the Los Angeles Clippers and Philadelphia 76ers.