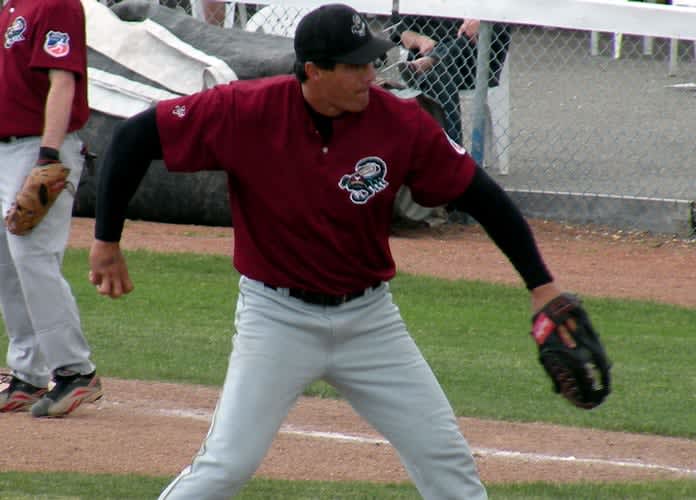 Former MLB great Jose Canseco has a "little buddy," in the form of President Donald Trump, who is in need of a new White House Chief of Staff. The current holder of the role, John Kelly, will step down at the end of the year, prompting Canseco to prep his case as the replacement.
Canseco: Hey Little Buddy, Need A Chief Of Staff?
"Hey little buddy," Canseco tweeted at Trump on Wednesday.  "u need a bash brother for Chief if Staff. Got a secret reorg plan already. Also worried about you looking more like a Twinkie everyday. I will buff you up daily workouts. DM me." Canseco added in his running slogan "#yeswecanseco" to finish off his extension to Trump in an apparent nod to former President Barack Obama's slogan "Yes We Can," ironically.
Canseco appears to be enamored with the idea of working in the White House, often with Trump in mind. When former U.S. Ambassador to the United Nations Nikki Haley stepped down from her position in October, Canseco was again quickly up to bat. He reached out to his "little buddy" to offer a different form of leadership.
"Hey little buddy," he again wrote."@realDonaldTrump I am interested in United Nations leadership .dm me for ideas and confidential 90 day plan." Canseco assured that he was #readynow.
30 SPORTS FIGURES WHO DIED IN 2018 – TRIBUTE SLIDESHOW
This may or may not be Canseco's attempt to flex his muscles in yet another environment. With Toronto, Tampa Bay, Texas, and Oakland, where he was 1988 MVP, Canseco was the first baseball player to hit 30 home runs for four different teams. Perhaps he'll next bring his talents to Washington.
Neither Trump nor his office has responded to Canseco's pitch. His decision on a replacement for chief of staff is expected by the end of the year.