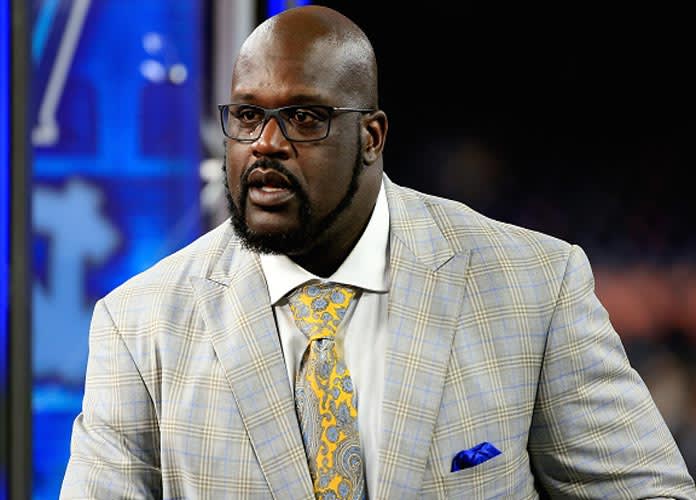 A debate has sparked among the sporting community involving, again, the Golden State Warriors. It began when former Los Angeles Lakers great Shaquille O'Neal said that his team would "easily" beat the current assemblage of Warriors. Point guard Stephen Curry thinks O'Neal is far off the mark in his assessment.
Warriors Vs. '01 Lakers Debate: Curry & Shaq Disagree
"Oh, he's dead wrong," Curry said about O'Neal's statement. "Of course. We'd beat them. We can go back-and-forth all day." The Lakers didn't have to go back and forth very often, but instead won back-to-back-to-back championships from 2000 to 2002. O'Neal made his point clear when comparisons of the Warriors to the1990s Bulls teams led by Michael Jordan and Scottie Pippen came about.
"I think we'd easily win," O'Neal said about the Warriors. "Other people might feel different, they [the Warriors] might feel different. But we had one of the best teams of all time in 2001 when we went 15-1 in the playoffs. We would've gone 16-0, but A.I. [**Allen Iverson**] went off on us and stepped over Ty Lue."
O'Neal's confidence wasn't exactly mirrored by Vegas. A sportsbook claims that the 2001 Lakers would open as 12.5-point underdogs to the Warriors on a neutral court. While it is difficult to compare teams from different eras that could also never have a chance to play, several underlying factors suggest that the matchup is skewed in the direction of Golden State. Curry echoed this in a response to the playful contention.
30 SPORTS FIGURES WHO DIED IN 2018 – TRIBUTE SLIDESHOW
"For me, I think it's a tough conversation because I've always found it hard to compare eras to each other," Curry said. "But in terms of having three banners up there and create parallels and comparisons to how they dominated the league through their run to what we're doing now, I think that speaks a lot on its own. Just in terms of us accomplishing the goal and fulfilling the potential that we have."
He continued: "And we're still in the middle of it, so — I laugh sometimes, I saw Shaq today talked about his three-peat championship team would have destroyed us for whatever reason. All those conversations are just entertaining because (1) who knows? (2) the game is so different. Teams that dominated their respective eras need to be left alone in terms of what that means. Hopefully that's how they'll approach us when they talk about us 20, 30 years from now looking back."