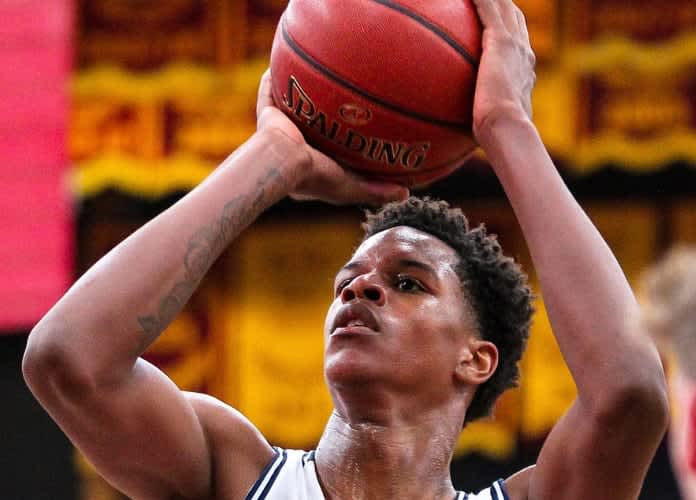 Shareef O'Neal, a UCLA basketball freshman and Hall of Famer Shaquille O'Neal's son, announced Thursday his heart procedure was successful.
Shaq's son Shareef O'Neal Has Open Heart Surgery
The 18-year-old power forward shared a photo on Twitter of himself laying in a hospital bed.
"I made it,Thank you for all the love and support! I really appreciate all your thoughts and prayers, that's what helped me through this surgery," O'Neal wrote. "I'm on the road to recovery, and I'll be back soon…better than ever."
30 SPORTS FIGURES WHO DIED IN 2018 – TRIBUTE SLIDESHOW
O'Neal is expected to take a medical redshirt leave for all of the 2018-19 season. He has yet to suit up for the Bruins, as he was discovered to have had heart problems before the season started.
The youngster is the second-highest-ranked recruit for UCLA. He committed to the Bruins in February after receiving offers from any other teams, including Baylor, Arizona, Georgetown and Cal.
O'Neal recently shared several Christmas photos of him and his family on Twitter.
Shaq recently took two weeks off from his gig as a commentator on NBA on TNT because of his son's open heart surgery, a decision that reportedly prompted co-host Charles Barkley to seemingly question why this choice was necessary.
"Is he having surgery again next week? Barkley asked on Thursday of Shareef O'Neal.