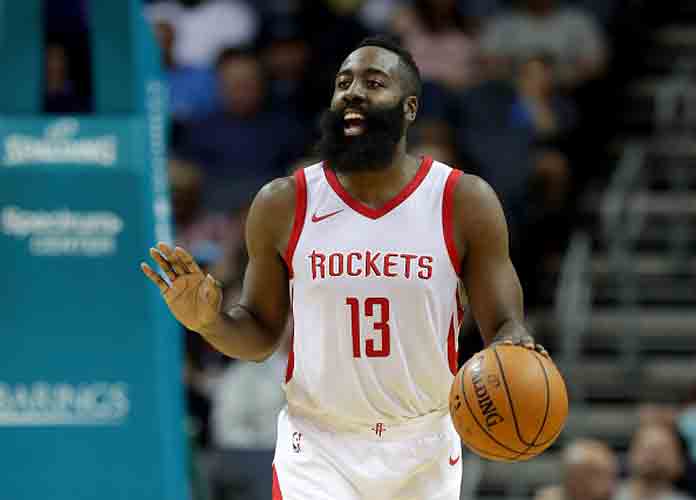 There's always been a way to exploit the rules in the NBA. Allen Iverson carried his way to eleven All-Star games. Kevin Garnett swatted everything down, even when it was a dead ball, to play mind games. But James Harden took it to another level during a 102-97 win on Monday night against the Utah Jazz.
MVP Harden Takes Extra Step Before Sinking Shot
The NBA star, already known for exploiting the rule book and hooking onto defenders to draw fouls, did this last night. Here's the video:
30 SPORTS FIGURES WHO DIED IN 2018 – TRIBUTE SLIDESHOW
Was Harden trying to do a double step back jumper? Does he know that's illegal? Does he even care? Who knows. It worked for him. The star got sent to the free throw line after a shooting foul was called and given exactly three shots during the final minute of a three-point game. Clearly, Harden is not afraid to remind everyone that he's MVP and that he can surprise people and do unconventional things on the court if he wants to.
It's well noted that NBA stars receive different calls when compared to ordinary players but this is just ridiculous. It's almost as if the NBA didn't want Utah to win. Houston would beat them by five points. Harden would score 47 points and make 15 out of 16 free throw attempts. Will we see another move like this from Harden in the future? Only time will tell.