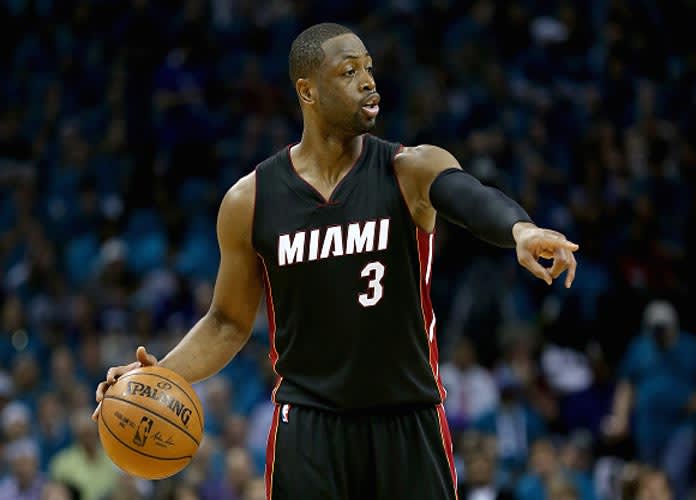 The Miami Heat will host the Houston Rockets on Thursday night, and here is what you need to know.
Rockets Visit Heat On Dec. 20
Houston is hoping to earn a season-high sixth consecutive victory. The Rockets (16-14, 7th in Western Conference) are coming off a five-game win streak, including a 136-118 home triumph over the Washington Wizards on Wednesday. Houston scored a league-record 26 3-pointers in that contest. They have won 10 of 13 games when playing the second game of a back-to-back series. The team has also won five of their last eight meetings with Miami.
Meanwhile, the Heat (13-16, 10th in Eastern Conference) have boasted a strong defense in recent weeks, and have held opponents to 100 points or less in each of their last five victories. Miami is coming off two straight wins, including a 102-96 triumph over the Pelicans in New Orleans on Sunday.
30 SPORTS FIGURES WHO DIED IN 2018 – TRIBUTE SLIDESHOW
It's also worth noting that the Heat won their last two matchups without Goran Dragic, who just had knee surgery and is expected to miss eight weeks. Dragic was sidelined for 12 of the Heat's last 14 games because of his knee injury, and may not return until after the NBA All-Star Game in February.
Of these two teams, the Rockets are almost definitively better from the three-point line, although the Heat appear to be slight favorites for their home matchup against Houston. James Harden and Chris Paul have delivered outstanding performances for Houston recently. Reigning MVP Harden leads the Rockets in scoring (31.5 points per game) and assists (8.2 per game) and is averaging 5.8 rebounds.
Wednesday's game will start at 8 p.m. EST and will air on TNT.