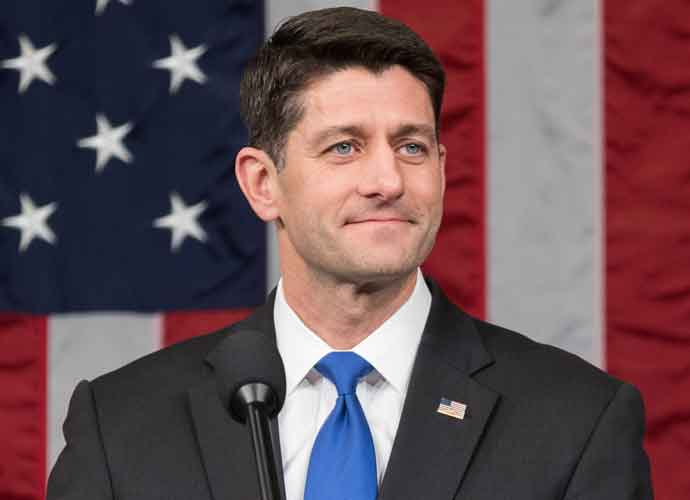 Paul Ryan's tenure as Speaker of the House is nearing its end, having previously announced his plans to retire at the conclusion of his current term. His decision was fueled by his desire to spend more time with his family.
Ryan, 48, delivered his farewell address on Wednesday, speaking to his colleagues at the Library of Congress. Fellow outgoing House member Rep. Trey Gowdy (R-SC) introduced Ryan to the stage, saying, "Paul was my favorite member of Congress before I ever got to Congress." Gowdy also made a lighthearted jab at Ryan's physique, adding, "Where I saw Paul most often was in the gym. How you've worked out so much for eight years and have such little muscles is beyond me."
Having spent over 20 years in Congress, three of which where in the coveted speaker role, Ryan reflected on his career. "We have taken on some of the biggest challenges of our time," Ryan said before his peers. "And we have made a great and lasting difference in the trajectory of this country," adding how the House has been "the most productive we have had in at least a generation."
Ryan spoke of the GOP tax cuts in particular, saying, "After years of doubt, years of the cynics saying it could not be done, we achieved the first major overhaul of our tax code in 31 years." Continuing, Ryan (perhaps prematurely) claimed "it is something that will help to improve people's lives for a long time to come."
SLIDESHOW: DONALD TRUMP'S 30 CRAZIEST TWEETS
Nevertheless, the outgoing GOP House speaker did lament goals he had set that he was unable to achieve, the pressing need for immigration reform among them. Ryan also expressed concern over the toxicity in today's political discourse. "Too often, genuine disagreement quickly gives way to intense distrust," Ryan said. "We spend far more time trying to convict one another than we do developing our own convictions. This kind of politics starts from a place of outrage, and seeks to tear us down from there. So… how do we get back to aspiration and inclusion, where we start with humility, and seek to build on that? I don't know the answer to that."
"What comes next? Well, we'll have a lot of new faces around Congress next year. I hear great things about this new fresh-faced guy from Utah." The "fresh-faced guy from Utah" Ryan spoke positively of is Mitt Romney, an incoming senator with whom Ryan is well acquainted. Ryan was Romney's vice presidential pick during his unsuccessful 2012 bid for the White House.
Speaking with returning representatives and newcomers to the House, Ryan implored them to remain true to themselves. "This place is full of wonders and opportunity. But do your best to stay grounded. The way I think of this is, either you change things or they change you, so you have to keep your sense of self. Work hard at staying who you are. Insist on it. It is what I have prayed about every morning since I first came here. To keep my sense of self."
Ryan closed his speech on a hopeful note, thanking his friends and peers and saying, "Always dream big. Always raise your gaze." His entire 30-minute farewell speech can be seen below: