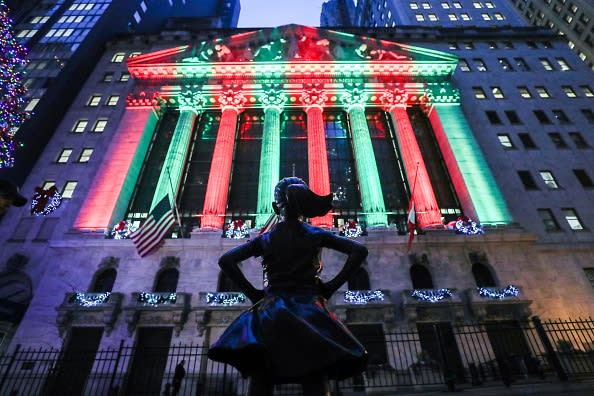 Wall Street stocks bounced back Wednesday following a sell-off that lasted four straight sessions and sparked a debacle in global equity markets.
The Dow Jones Industrial Average of 30 blue chips increased 1,086.25 points, or 4.98 percent, to end at 22,878.45. The key index recorded its biggest single-day point gain ever.
Through the end of trading on Monday, the Dow had shed more than 5,000 points, or about 19 percent, since hitting a record high of 26,828.39 on Oct. 3. The stock market was closed Tuesday for the Christmas holiday.
The broader S&P 500 closed up 116.60 points, or 4.96 percent, at 2,467.70, while the tech-heavy Nasdaq Composite Index rose 361.44 points, or 5.84 percent, to close at 6,554.35.