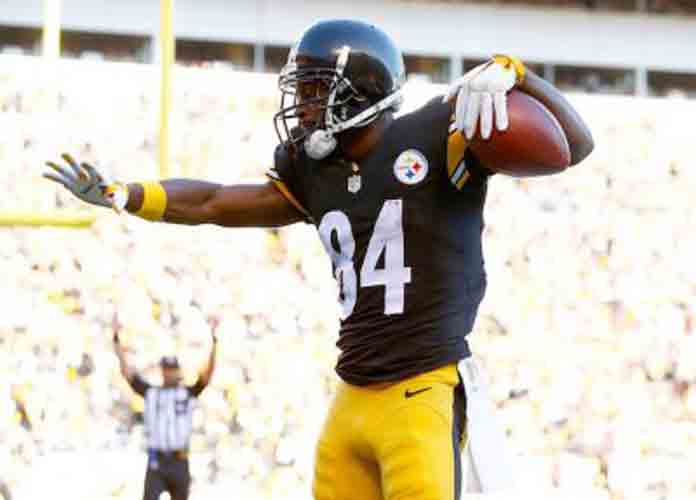 Pittsburgh Steelers wide receiver Antonio Brown was involved in a domestic dispute in South Florida this January.
The Hollywood Police Department first confirmed the news to ESPN on Tuesday.
Brown Caught In Violent Incident in florida
Local police offered no further comments until it has more details. Brown's lawyer also declined to comment.
Brown is originally from South Florida. Once a productive wide receiver with the Steelers, he's fallen into the typical early 2000s dive role that Terrell Owens and Chad "Ocho Cinco" Johnson occupied. After becoming homeless as a teenager, he was lucky enough to find a spot as a walk-on at North Carolina Tech Prep before eventually transferring to Central Michigan. After three years there, he declared for the NFL Draft and got picked up in the sixth round by the Steelers.
30 SPORTS FIGURES WHO DIED IN 2018 – TRIBUTE SLIDESHOW
By his second season in the league, Brown turned into one of the most productive wide receivers. He also became one of the most troublesome. On one hand, he's a seven-time Pro Bowler with a league-record six consecutive 100-catch seasons. On the other hand, he's an incredibly worrisome player, both as an individual and a team member. This season, Brown threw a tantrum in the locker room, missed work the day before the season finale and then didn't play in the last game of the season, one with huge playoff implications. On a more serious note, Brown has racked up multiple tickets for reckless driving, often times at speeds in excess of 90 miles per hour. He's also facing two lawsuits for an April incident where he threw furniture from inside his apartment off a balcony, yelled at security, and almost hit a two-year-old 14 stories below.
After the Steelers failed to reach the playoffs, Brown requested a trade. Some speculated that the San Francisco 49ers would go all out on him. That seems unlikely now. Here are some of the best Twitter reactions: