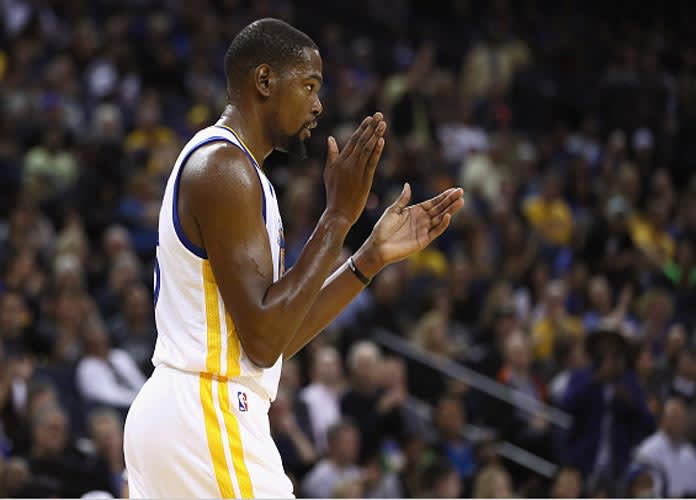 Kevin Durant and the Golden State Warriors have been the subject of free agency rumors his whole season, stemming from an argument between teammates Durant and Draymond Green. The argument was over a late turnover in the game where Draymond lost the ball and a dispute broke out during a timeout shortly afterwards.
Durant Blasts NBA Media In Conference
During the timeout, you can see Durant and Green get into a heated exchange in which the two had to be separated before things escalated. After the game, however, there were reports that the tension still hadn't subsided.
In the locker room, a huge argument occurred with profanity being exchanged from both sides, and Green bringing up Durant's impending free agency decisions. Ever since then, people have speculated a possible rift happening in Golden State.
30 SPORTS FIGURES WHO DIED IN 2018 – TRIBUTE SLIDESHOW
Durant had enough of it last night. During his press conference interview, he deflected the first couple of questions coming his way about he felt regarding the trades going around the league and later became even more dismissive. He had this to say about the media: "I just don't trust none of ya'll every time I say something it gets twisted up." Durant seemed frustrated at how he was being represented by the media. He echoed phases like "grow up," adding that his only focus is basketball. Durant had declined all interactions with the media leading up to this press conference.