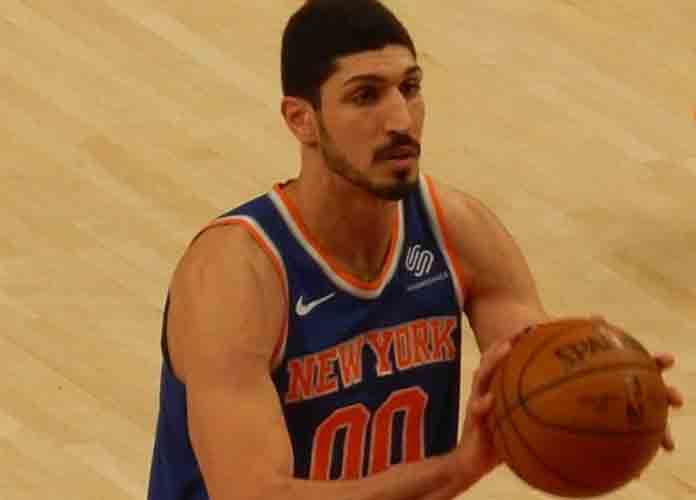 The New York Knicks are set to finish up the season in Madison Square Garden with a talented young core. After trading away Kristaps Porzingis, Tim Hardaway Jr and Courtney Lee, the Knicks now have Dennis Smith Jr and DeAndre Jordan leading the team.
Knicks Season Tickets On Sale Now
Enes Kanter just left the team to become a free agent, so it'll undoubtedly be interesting to see how the Knicks fare without him. The Knicks are now making headlines for their season ticket renewal images. Star rookie Mitchell Robinson, averaging two blocks a game, posed next to Golden State Warriors star Kevin Durant. Durant has been rumored to be heading to MSG this offseason. The Knicks only have 15 home games left. Their next game is on Wednesday night against the Philadelphia Sixers, and they hope to stomp out the Eastern Conference and head to the NBA Finals. Tickets range from $78 to $678 on StubHub. After this, the Minnesota Timberwolves will stop in and hope to get a win followed by the San Antonio Spurs in what may be Gregg Popovich's last season. Tickets range from $59 to $750 and from $47 to $604 on StubHub.
The Knicks are just coming off a close loss to the Toronto Raptors. Though in last place, they fought the No. 2-ranked Raptors until the very end. Star Kawhi Leonard was almost completely removed from the game. It was a promising young showing for their young core despite the 104-99 loss.
The full list of remaining Knicks regular-season home games can be found below:
2/13 – VS Philadelphia 76ers
2/22 – VS Minnesota Timberwolves
2/24 – VS San Antonio Spurs
2/26 – VS Orlando Magic
2/28 – VS Cleveland Cavs
3/9 – VS Sacramento Kings
3/17 – VS Los Angeles Lakers
3/20 – VS Utah Jazz
3/22 – VS Denver Nuggets
3/24 – VS Los Angeles Clippers
3/28 – VS Toronto Raptors
3/30 – VS Miami Heat
4/1 – VS Chicago Bulls
4/7 – VS Washington Wizards
4/10 – VS Detroit Pistons
Knicks Season Tickets On Sale Now