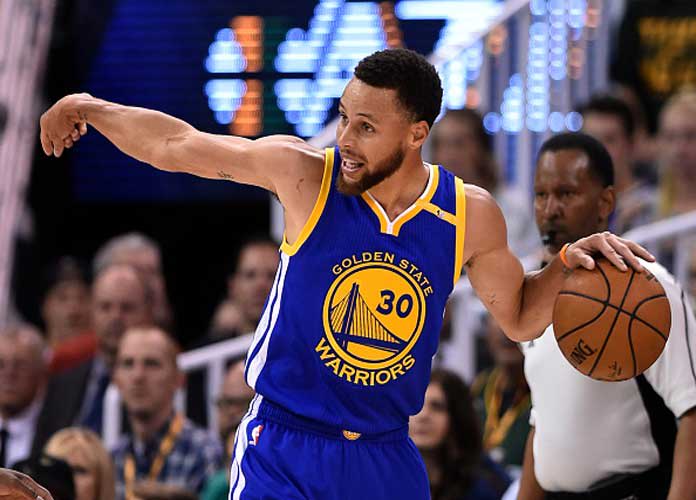 Wait, Steph was blind?
Warriors' Curry Opens Up About Eyesight Problems
Steph Curry, one of the best players in NBA history and hailed by many as the greatest shooter of all time, has vision issues. Curry, a two-time MVP and three-time NBA champion, revealed that he has had problems with his eyesight for most of his life.
Curry has been a sharp-shooter for every year he's played in the NBA, so the news that Curry needed contact lenses surprised many fans. It also made some worry about just how deadly Curry would become, given that he's boasted four out of the five best shooting seasons ever in recent years and holding the record for the most made three pointers in a single season. It's therefore almost mind-boggling to know he was doing all this with bad eyesight.
Curry had been going through a shooting slump recently, something that led him to the idea: "let me make this easier for myself and just try out contacts for once," he said.
"It's like the world finally opened up for me," he added.
30 SPORTS FIGURES WHO DIED IN 2018 – TRIBUTE SLIDESHOW
After wearing the contact lenses, Curry was able to burst out of his shooting slump and has hit five three-pointers or more over his last nine games. He has even hit 40-foot three-pointers.
While obviously, the Warriors and Curry are happy about this, the rest of the league is confused.
Even through he's praised and loved for his shooting, it's not the only parts of his game. Curry is a tremendous basketball player, and throughout his years in the NBA he has evolved as a point guard and become a better passer and decision-maker. He has also been able to increase his size, giving him a better frame for rebounding as well as defending and finishing on his layups.