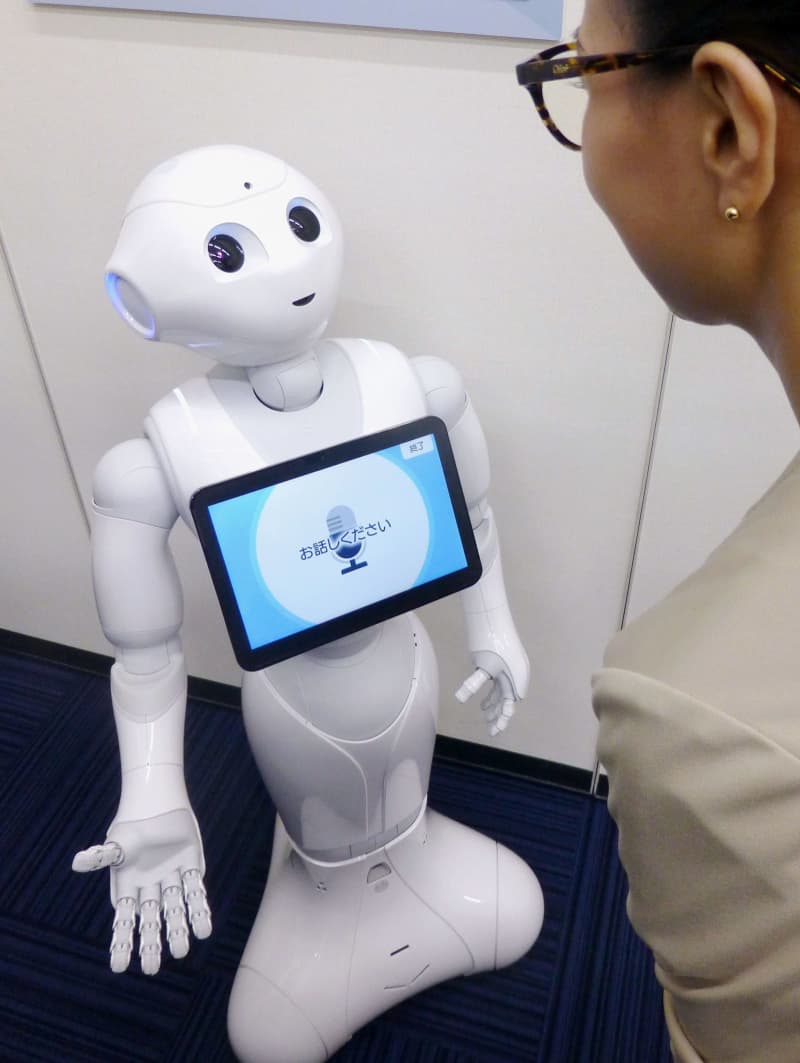 SoftBank Corp. began accepting online reservations Tuesday for purchases of its humanoid robot Pepper after a major renewal that has enabled it to converse more naturally and continuously with people.
The company revamped Pepper's artificial intelligence using technologies of U.S. Google and Microsoft Japan, and the rate of smooth conversation increased about seven-fold from the previous model, it said.
Pepper itself talked about its improvements, saying, "There are many points, but the main thing is conversation."
The previous model was only able to carry out conversations based on preset scenarios.
A Pepper robot for home use is priced at 213,840 yen ($2,000), while the cost of a basic contract covering apps and repair work for three years totals about 1 million yen.