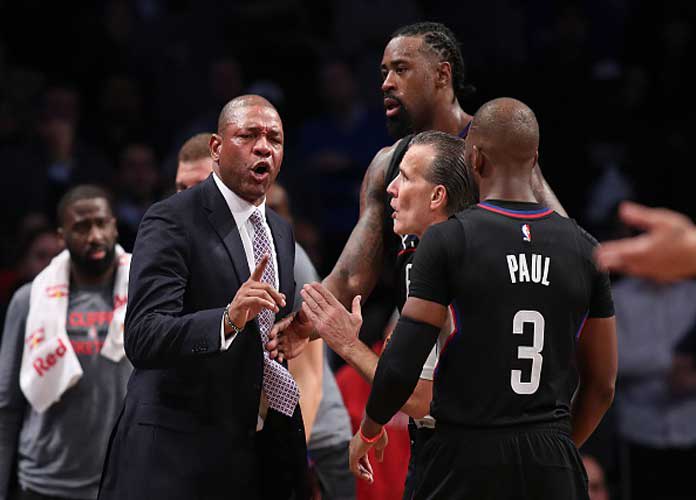 Los Angeles Clippers head coach Doc Rivers got incredibly lucky on Monday. His Clippers overcame a 31-point deficit against the reigning national champion Golden State Warriors. But prior to that, Rivers dropped $2,000 on a San Francisco street that morning only for a stranger to give it back to him.
Doc Rivers Thanks Stranger For Good Deed
Rivers made sure to thank the stranger in his pre-game press conference. "Last thing," Rivers said after answering all his questions. "Shout out to the San Francisco person who at the corner today, I was walking down the street — this is a true story — I reached in my pocket to grab my phone, unbeknownst to me I dropped about two grand on the street, kept walking, didn't know it. A guy tapped me on the back and said, 'That's your money.'"
He added, "I don't know a lot of places that that would happen," he said. "But it happened today, so whoever that was, you could have had free tickets if you hadn't have ran away."
It's prompted a small search for the good Samaritan.
30 SPORTS FIGURES WHO DIED IN 2018 – TRIBUTE SLIDESHOW 
Here are some of the best reactions to the good deed: