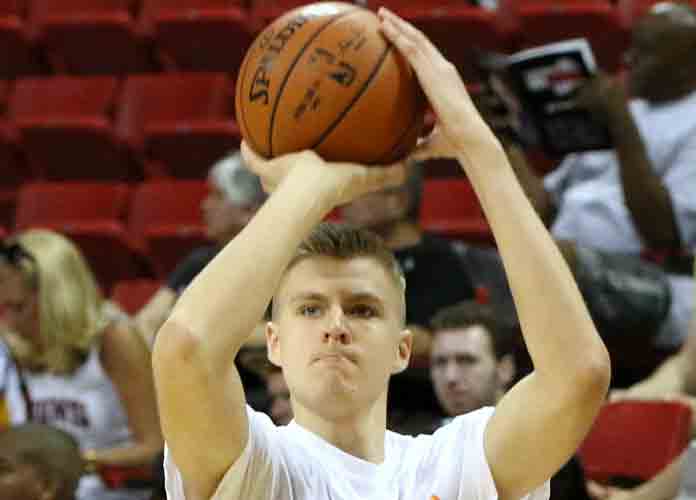 It appears the the New York Knicks may have actually been selling high when they traded off young star Kristaps Porzingis to the Dallas Mavericks.
Porzingis has been in the news frequently in recent months, yet he hasn't played a single game since February 6, 2018. Instead, he voiced frustration with Knicks management, was accused of rape, and is now back in the news for an altercation.
While at a club in his native Latvia, Porzingis was involved in an altercation with several Russians who were celebrating victory day. According to TMZ, the men attacked Porzingis because he had left the Knicks.
In a video outside the club, the All-Star is seen bleeding from a gash on the head. His shirt is also ripped open. Rumors vary from the 7-foot-3 wing being hit with a chair to a glass being hurled at his face. Porzingis pushes a woman out of his way before going to talk to what appears to be local law enforcement. Later reports claim that a friend who was nearby had to be resuscitated and that Porzingis may have broken his hand.
The 23-year-old spent all of last season out while rehabilitating a torn left ACL. Porzingis is entering restricted free agency, however the Mavs and owner Mark Cuban have made it clear that they'd like to sign him to a five-year max deal.
30 SPORTS FIGURES WHO DIED IN 2018 – TRIBUTE SLIDESHOW 
Here's some tweets about Porzingis: