-ISLANDS OF TOKYO-
Oshima, Niijima, Kozushima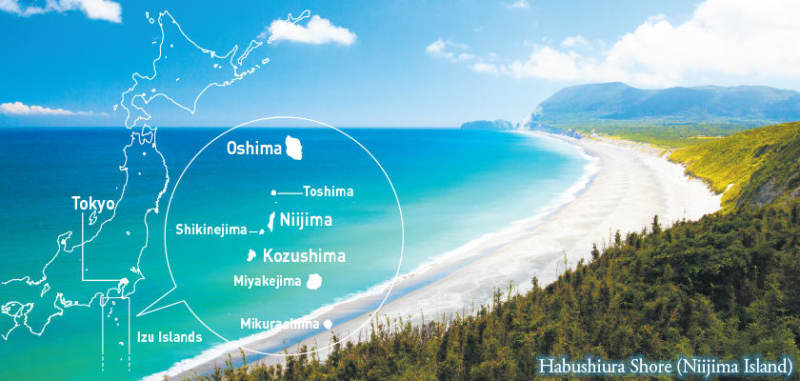 Chopsticks NY republishes selected articles from att.JAPAN, a multilingual travel magazine for foreign visitors to Japan. This month, we introduce remote islands belonging to Tokyo and Okinawa.
Tokyo is a big city, but it still has small islands in its territory, such as the Izu Islands and the Ogasawara Islands, for example. Here we introduce three islands, Oshima, Niijima, and Kozushima, which offer rich nature and perfect environment for outdoor activities. They are accessible from Tokyo in four hours by a high-speed boat.
---
Oshima Island
Oshima is the closest to Tokyo's Takeshiba Pier, among others, and is the largest island among the Izu Islands. It offers a majestic natural landscape, including Mount Mihara. It is also widely known as a land of camellias. Camellia oil produced there is used as a moisturizer as well as in cooking.
Mount Mihara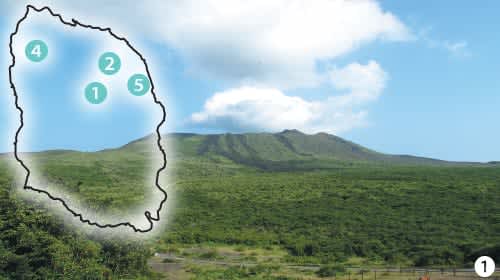 Miharayama Onsen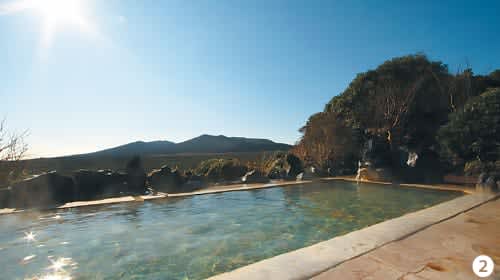 Bekko-zushi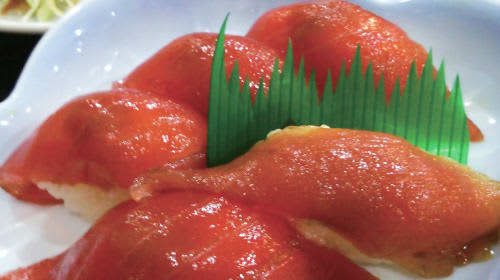 Buratto House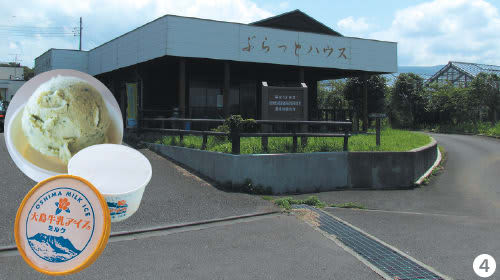 Oshima Park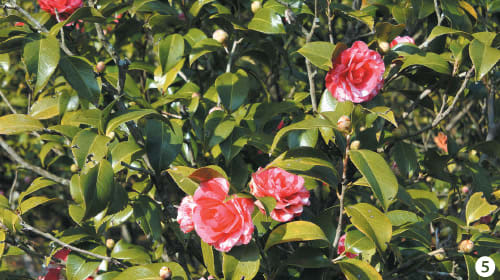 ❶Although it is an active volcano, no activity has been observed in the present time and it is possible to hike up to near the crater to look at the evidence of eruptions. Don't forget to visit Urasabaku, the only desert in Japan, where black sand from volcanic rocks covers the entire area. ❷Since the onsen facility (at a hotel) is open from early morning, it is convenient to go there when you arrive at the island by an overnight ferry. Look at the early morning sun and ocean, relax and refresh from your boat ride. ❸Bekko-zushi is a type of sushi unique to the Izu Islands made with white fish fillets marinated in soy sauce with local green chili pepper. This local specialty of the Izu Islands is characterized by the spiciness that goes well with the umami of fish and sweetness of sushi rice. ❹You can enjoy delicious ice cream made with fresh Oshima milk while looking at the ranch in a relaxing atmosphere. ❺This park has one of Japan's largest scale camellia gardens with about 1,000 kinds of camellias blooming in February and March. It also has an admission-free zoo.
---
Niijima Island
Moai carvings are the symbol of the island!
As the smallest of the three islands, with an area of about 24 square km, this island has a beautiful white-sand beach, attracting many visitors, especially surfers. Rent a bicycle and go around the island!
Habushiura Shore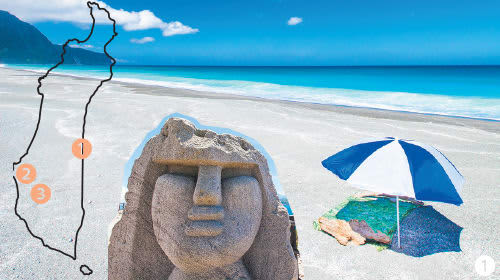 Yunohama Open-air Bath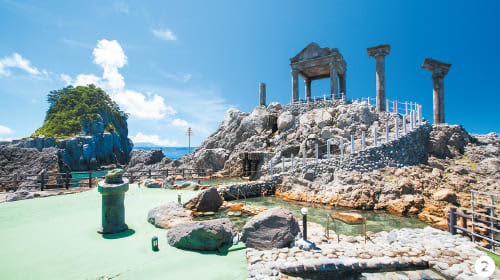 Niijima Glass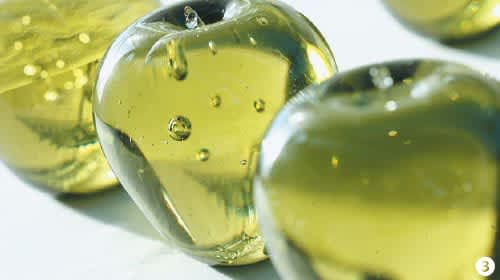 ❶Stretching as long as about 7 km, this white-sand beach provides the best view of the island. With transparent water and large waves perfect for surfing, this beach is a venue for some world-class surfing competitions. ❷With an ancient Greek architectural style, this open-air onsen (hot springs) facility offers a great panoramic view of the Pacific Ocean. Unlike other Japanese onsen facilities, this place requires you to put on a bathing suit. It is open for 24 hours and is free of charge. ❸Niijima glass is characterized by beautiful olive-green color made from igneous, volcanic rock indigenous to the island. Niijima Glass Art Center not only exhibits a collection of glass artworks but also offers glass-making workshops.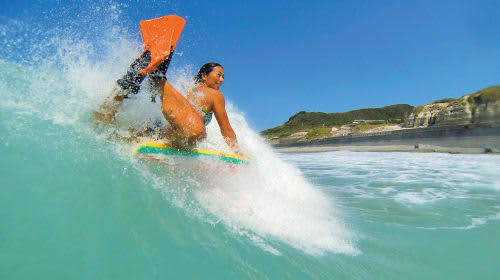 ---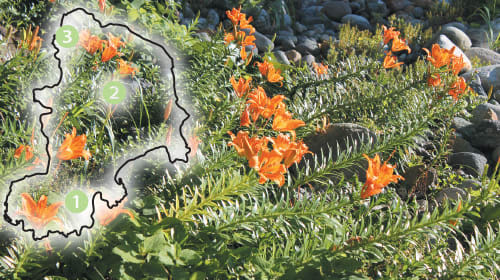 Kozushima Island
Located at the center of the Izu Islands, this island shows the beautiful towering rock cliffs of Mount Tenjo. It has abundant spring water, as there is even a myth that gods gathered here to discuss the distribution of water.
Star Gazing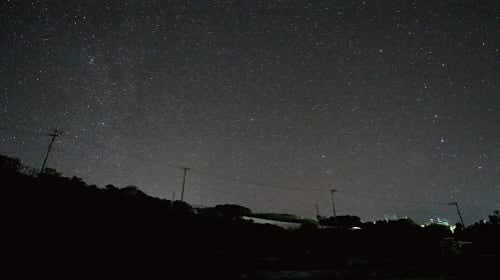 Mount Tenjo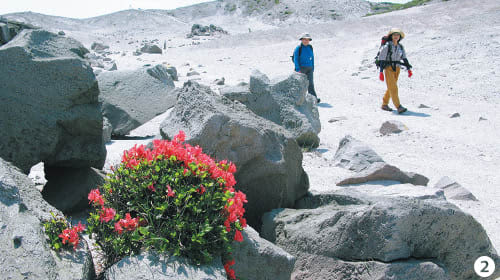 Akasaki Promenade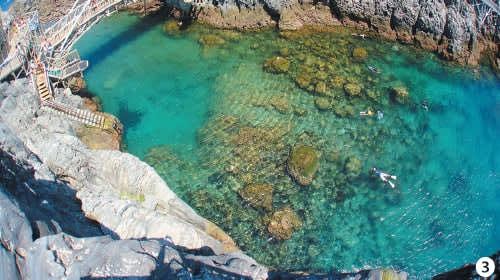 ❶With a beautiful starry sky, the whole island is just like a planetarium. You can clearly observe the Milky Way from Miura Bay Observatory at night. A guided star observation tour is offered (subject to fees, reservation required). ❷Selected as one of the "100 mountains with beautiful flowers," this mountain has various kinds of alpine plants. At the top of the mountain, a heart-shaped Fudo Pond that can be seen after rain is a popular spot. ❸A wooden walking path stretches along the natural cove of the island. You can dive into the clear water from the diving platforms and enjoy snorkeling.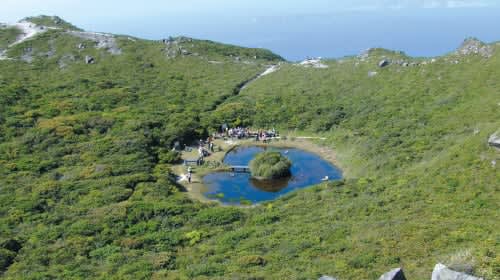 ---
Hatenohama Beach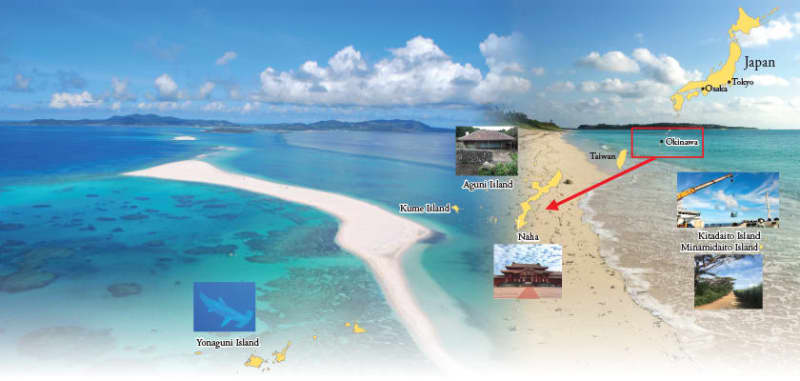 Kume Island
The whole of Kume Island has been designated as a natural park by Okinawa Prefecture. Hatenohama Beach on the eastern shore of the island is one of the recommended spots. There are several tours available such as snorkeling, so look around and find the one that best suits you.
From the 200-meter-high Hiyajobanta Cliff (observation deck), on a clear day you can see Hatenohama Beach, Aguni and Kerama islands, and enjoy a swim in the deep waters of the pure white sand Eef Beach. If you are hungry, rumor has it that the Island Miso Moyashi Soba (made with local miso and bean sprouts) at the "Yangwa" is the best in Okinawa. Also, both locals and visitors enjoy tiger prawns and sea-grape algae indigenous to the ocean's deep layer. End your visit with a bicycle ride around the sugarcane fields enjoying the leisurely atmosphere of the island.
Snorkeling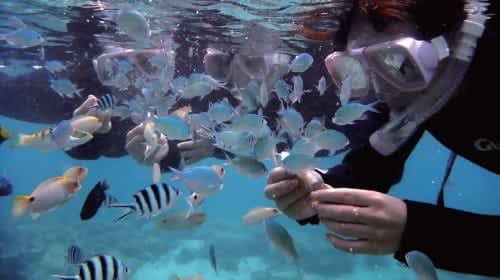 Hiyajobanta Cliff (observation deck)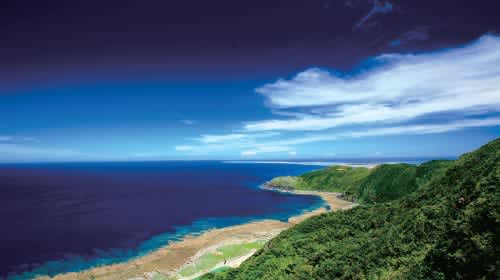 Cycling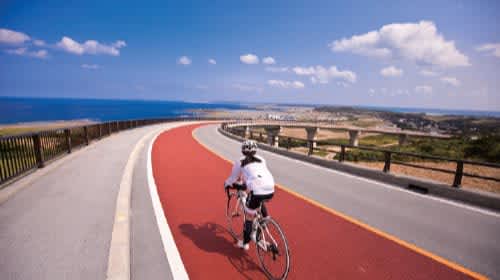 Sea-grape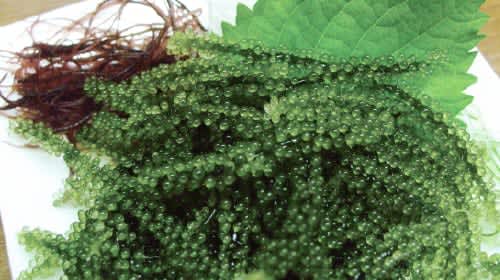 Tiger Prawns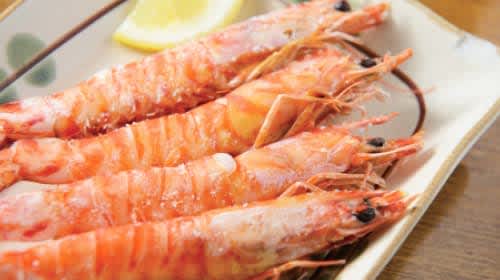 Island Miso Moyashi Soba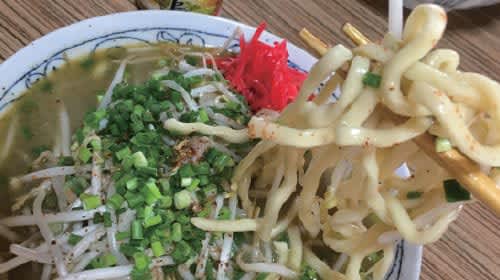 ---
Yonaguni Island
Eef Beach
At Japan's westernmost tip, Yonaguni Island is home to a unique phenomenon. At 100 meters offshore from Arakawahana Cape lies Yonaguni Monument, a gigantic formation 250 meters east-to-west by 150 meters north-to-south. Researchers are still arguing whether it is a natural phenomenon or a relic of some ancient civilization. In the meantime you can enjoy it either by diving or by half-submersible boat.
As its name suggests, Yonaguni Uma is a breed of horse native to the island. Small in size and taking kindly to humans, it's perfect for rides around Yonaguni's abundant nature – an experience that will uplift your mind and body.
Yonaguni Uma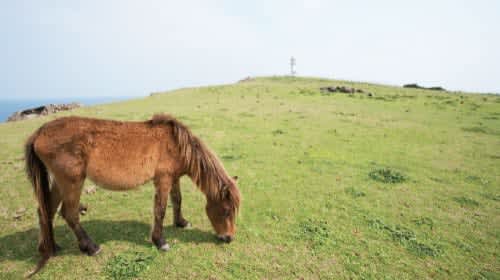 Yonaguni Monument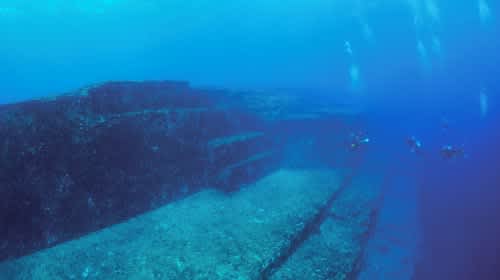 ---
Kitadaito and Minamidaito Islands
Kitadaito and Minamidaito islands are Okinawa's two easternmost islands. The attraction here is food right from the surrounding seas. For the most famous dish, try Daito Sushi made of local tuna or sawara mackerel dipped in soy sauce. For coming and going between the two islands, don't miss the Daito ferry and its peculiar way of loading the passengers using a crane.
Note: "Crane Hanging" can be experienced when boarding and disembarking the liner boat.
Daito Sushi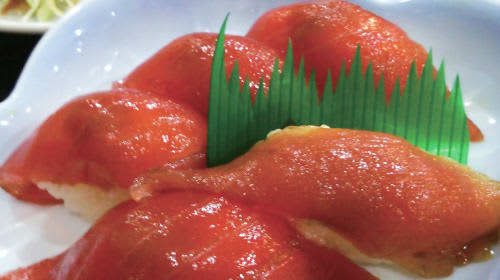 Hoshino Cave (limestone cave)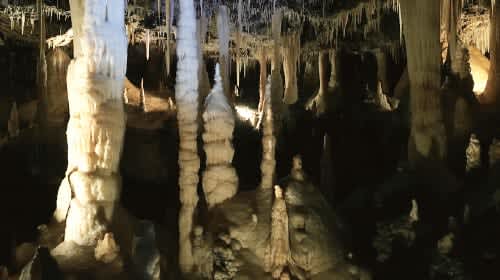 ---
Aguni Island
Nature is still abundant in Aguni Island. Let the hours pass relaxing and forgetting the frantic rhythms of everyday city life, bird-watching in the morning, diving in the daytime and gazing at the starry sky in the evening – and if the sky is cloudy just sink into the darkness and quietness of this earthly paradise.
Starry Sky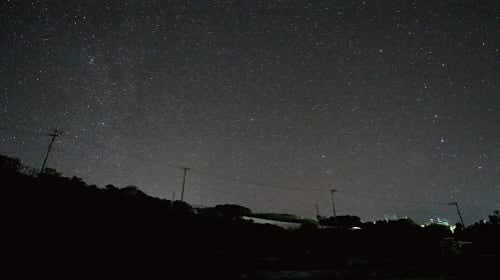 ---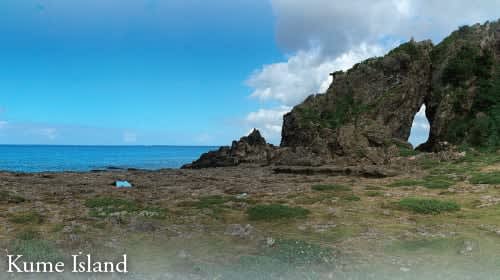 ACCESS
Kume Island: 35 min from Naha By airplane / 2 h 50 min-4 h from Naha By ship
Hatenohama Beach:20 min from Kume Island By ship
Aguni Island: 25 min from Naha (Now service suspended) By airplane / 2 h 10 min from Naha By ship
Kitadaito Island: 75 min from Naha By airplane / 15-17 h from Naha By ship
Minamidaito Island: 75 min from Naha By airplane / 15-17 h from Naha By ship
---
About *tt.JAPAN*
The magazine att.JAPAN is for non-Japanese visiting from overseas and those residing in Japan. This quarterly magazine written in English, Mandarin, and Korean offers a wide range of information about Japan––from travel and sightseeing to various aspects of traditional culture and the latest trends. The magazine is distributed at major airports, hotels, and tourist information centers throughout Japan.
https://att-japan.net/en/
att.JAPAN
att.japan
www.youtube.com/user/attJAPAN