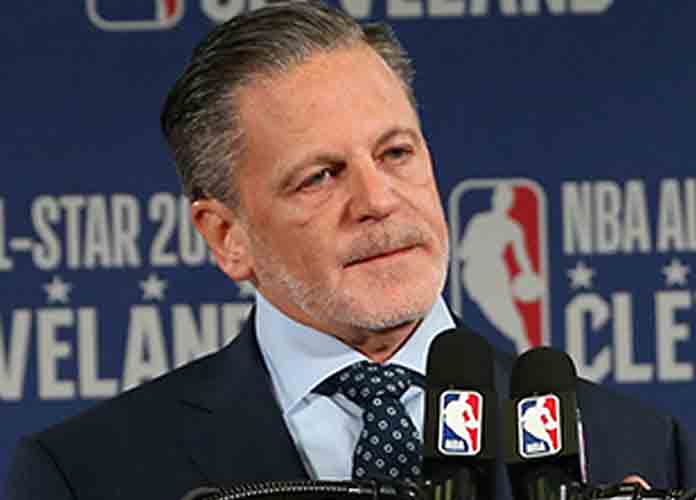 Cleveland Cavaliers owner and founder of Quicken Loans Dan Gilbert suffered from a stroke on Sunday.
According to ESPN, Quicken Loans CEO Jay Farner said that Gilbert is "awake, responsive and resting comfortably."
"Dan and his family are immensely grateful to the doctors and nurses whose early intervention is already paying dividends toward his recovery, Farner said, according to ESPN.  "We will update the public as additional details become known."
The Detroit billionaire was feeling ill and asked a friend to take him to a nearby Detroit hospital. The 57-year-old co-founded Quicken Loans in 1985, and later named the Cavaliers' arena after his company when he purchased the team in 2005. Gibert's net worth varies: according to the Bloomberg Billionaires Index, he has a net worth of $8.9 billion, while Forbes Magazine says Gilbert has a reported net worth of $7.3 billion.
Along with his work for the Cavaliers and Quicken Loans, Gilbert is involved with multiple projects for redevelopment around the Detroit area.
GET NHL STANLEY CUP FINALS TICKETS HERE!
Gilbert has been the owner of the Cavaliers for 15 years, winning one NBA title in 2016 under his tenure, despite making the finals five times with superstarLeBron James, beating the Golden State Warriors in the NBA Finals after the infamous 3-1 series lead.
The Cavaliers have two first-round picks for the upcoming 2019 NBA Draft. The team is currently rebuilding after trading James, and the signing of their new head coach, John Beilein, the former University of Michigan head coach, was announced earlier this month. Beilein became the fifth college coach to go straight from the NCAA to the NBA since 2010. Promise is being shown after a shaky rebuilding year, with Beilein having tons of tools at his disposal.
The team will be looking to bounce back this upcoming season after going 19-63 in the 2018 season following the loss of James to the Los Angeles Lakers.