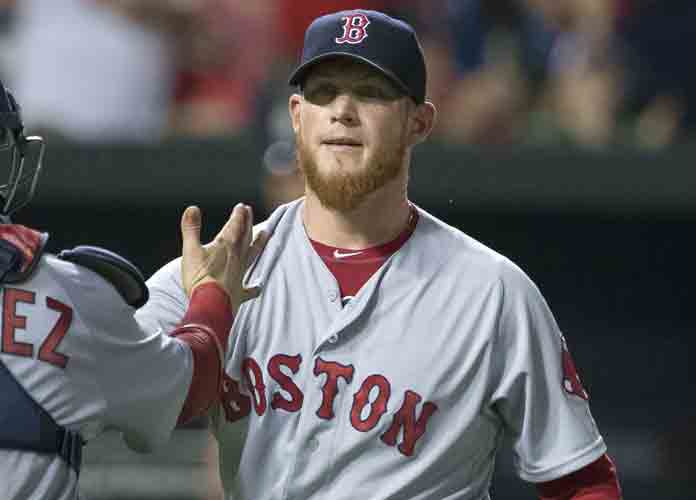 Former Boston Red Sox, San Diego Padres and Atlanta Braves closer Craig Kimbrel has signed a three-year, $43 million contract with the Chicago Cubs.
Kimbrel, a World Series champion with the Red Sox in 2018, remained unsigned throughout the duration of free agency, spring training, and the first two months of the MLB season before finally signing with the Cubs.
Back in April, sources believed that Kimbrel was seeking a contract in the range of six years, $120 million. While Kimbrel may not be happy about signing a contract worth just over $14 million a year, it is already June. The Cubs deal clearly was close enough in value that Kimbrel and his agent, Dave Meter, felt okay with signing it.
Kimbrel first gained notoriety back in 2011 while pitching for the Braves. Kimbrel ended up winning the 2011 NL Rookie of the Year award while also receiving both MVP and Cy Young votes. Kimbrel ended up spending five seasons with the Braves and finished with a 1.43 ERA in 294 relief appearances.
Kimbrel was then traded the following season to the Padres in a salary dump. Kimbrel would last just one season with the Padres before being traded to the Boston Red Sox, whom he pitched for during the last two seasons, including the 2018 World Series run.
Kimbrel enjoyed a phenomenal 2017 with the Red Sox, pitching to a 1.43 ERA in 67 appearances, allowing just 11 earned runs. Kimbrel's numbers regressed a little during 2018, pitching to a 2.47 ERA in 63 appearances. Kimbrel appeared to be particularly erratic during the 2018 MLB Playoffs, posting a 4.15 ERA in four appearances in the World Series and a 4.50 ERA in three appearances during the American League Championship Series.
The Cubs have struggled to find a reliever who they trust to use as a full-time closer so far this season. In the first two-plus months of the season, four different Cubs pitchers recorded at least one save. Despite the Cubs winning 31 games through May, no single reliever recorded more than five total saves for Chicago. Cubs manager Joe Maddon and general manager Theo Epstein are hoping that Kimbrel can be the reliever that the Cubs have been looking for late out of the bullpen.