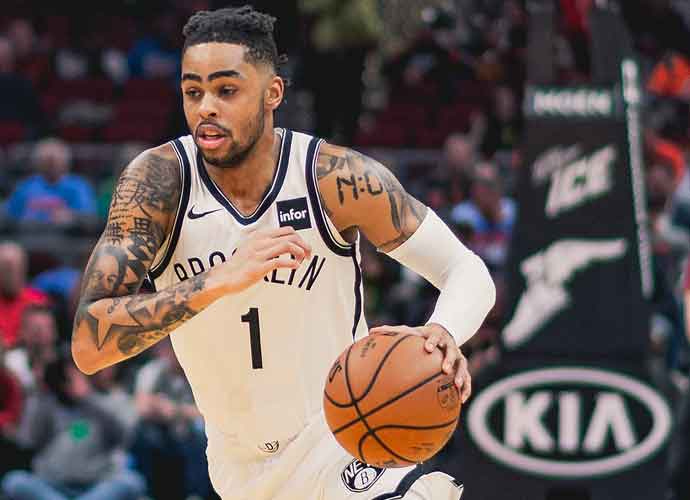 Proceed with caution Brooklyn Nets fans, as this headline may bring back bitter memories, as the last time Brooklyn headlined the NBA offseason the results ignited a series of events, eventually leaving the team's roster barren and without any future. However, the regime which foolishly relinquished multiple first round draft picks for the aging Paul Pierce, Kevin Garnett and Jason Terry no longer conducts the Brooklyn steam engine, as a new front office team continues to propel Brooklyn back into relevancy, cleaning up the mess which they bravely inherited years ago.
Brooklyn outperformed nearly all expectations this season, capturing a sixth seed while weaponized with young players, all contributing to form a gritty and winning Brooklyn squad despite the team's inadequate draft pick stash throughout the years. Brooklyn now stands as a competitive team, compiled with hungry young players and a coach looking to steer perhaps the NBA's greatest turn around for a franchise.
The Nets intentions to continue their improvement appeared most clear yesterday, after the team traded three–point specialist Allen Crabbe to the Atlanta Hawks. The move freed up further cap space for Brooklyn, as they now stand competent to present two max contracts before potential free agents this summer. Few other teams own this luxury, as only their cross town rival, the New York Knicks, outstretch Brooklyn's spending potential for this upcoming offseason. With Brooklyn likely to resign Most Improved Player of the Year candidate D'Angelo Russell, the Nets look capable to assemble a top tier free agent with Russell and their supporting young core including Caris LeVert, Jarret Allen and Rodonis Kurucs. 
Most expect Brooklyn to first target current Boston Celtics point guard and NBA champion, Kyrie Irving. This potential acquisition pairs up Russell and Irving to form arguably the Eastern Conference's most dynamic backcourt. Irving averaged 23.8 points, 6.9 assists, and 1.5 steals per game amid a turbulent season wearing green and white. Irving and Russell's chemistry already goes well noticed off the court, as the two often support each other as friends despite their at the moment opposition as eastern conference competitors.
Potential free agent Kevin Durant warrants interest from Brooklyn as well. The former MVP likely plans to depart Golden State after winning two NBA Finals MVP awards with the team. Although the New York Knicks remain a frequently mentioned possible destination to land Durant, Brooklyn's chances to land the superstar remain high as Durant surprised most when electing to join Golden State  during his 2016 free agency tour.
While Durant and Irving highlight the free agency class, Brooklyn's looming shopping spree could include potential free agents such as  Jimmy Butler, Kawhi Leonard, or Klay Thompson. Although most reports carry little certainty as the league new year remains weeks away, Brooklyn ambitions continue to gain notice, as fans hope the revived franchise gets things right this time around.