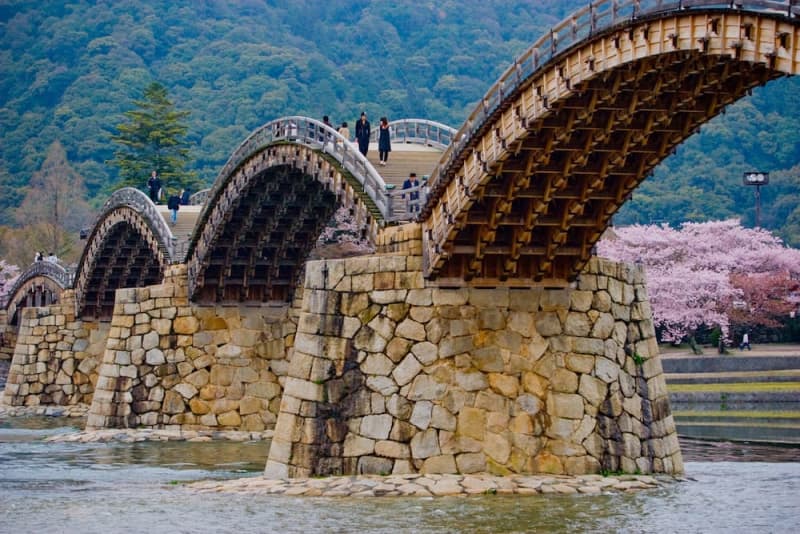 The southwestern Chugokuregion is a peaceful depiction of traditional Japan that travelers rarely find in the big cities. Among its scenery is YamaguchiPrefecture's famous Kintaikyo Bridge, the main landmark of the area.
The bridge is located in Iwakuni, a prominent city down the coast from HiroshimaPrefecture. Tourists come from all over for the fascinating history, striking scenery and even the signature ice cream nearby, yet, you won't feel overwhelmed by big crowds.
The history of Kintaikyo Bridge
The arched wooden bridge's iconic look is perhaps most famed as a picture-perfect spot in spring when the cherry blossoms are in bloom. But the surrounding scenery of Kintaikyo Bridge is beautiful in all seasons, as you catch a glimpse of how the locals live in this lesser populated part of Japan.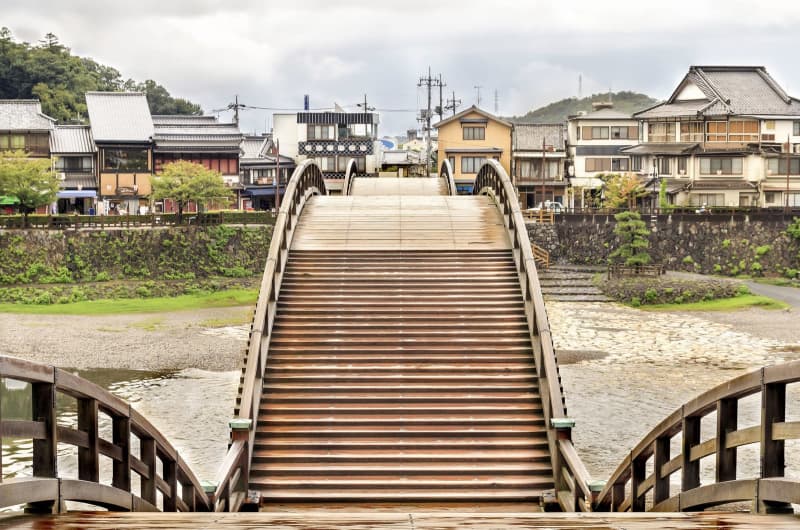 Originally built in 1673, the bridge was designed in a unique style of having five steep arches. These arches were made to represent western Honshu (Japan's main island), as well as make it difficult for invading armies to cross the Nishigawa River. The bridge was unfortunately destroyed by a particularly harsh typhoon in 1950. It was rebuilt three years later using the same techniques and parts of the original bridge that were salvaged.
Things to see in spring and summer
Kintaikyo Bridge sees cherry blossom trees line both sides of the river in spring. The view is studded with pink petals stretching out before you, and at peak blossom typically in March to April, food stalls and entertainment pop up, too. It's a real party.
The second must-visit time is the Kintaikyo Iwakuni Fireworks Festival. Hosting the second biggest fireworks in the prefecture, the festival happens on the first Saturday in August every year. The display goes on for an hour and a half, and you can get all of the classic summerfestival food you could ever want.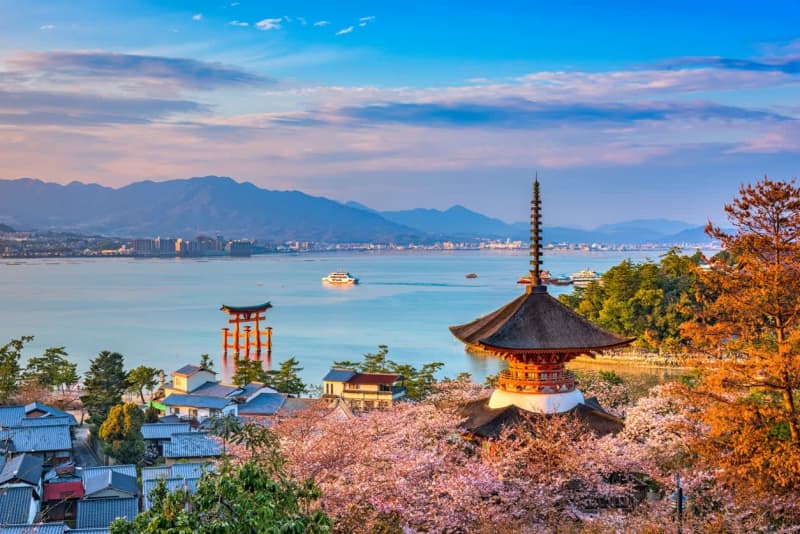 Stop at these rival ice cream shops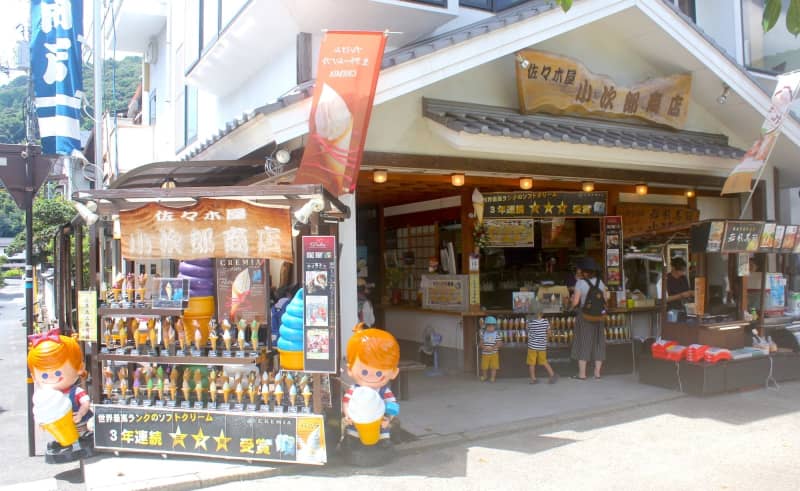 Once you cross the bridge, check out the ice cream shops that both claim to be the "original" and serve 100 different flavors. That makes choosing quite difficult!
This friendly rivalry has gone so far that they've nicknamed the shops after two rival samurai: Sasaki Kojiro and Miyamoto Musashi. These two feudal folk heroes' entangled story is a mysterious one — even historians are not actually sure who won in the end. Either way, you can enjoy the Japanese obsession of funny flavors and try out ones like wasabi, sweet potato, tomato and more.
This area might not be the first place on your bucket list for Japan, but it offers a host of gorgeous sights, and of course, all the ice cream you can stand.