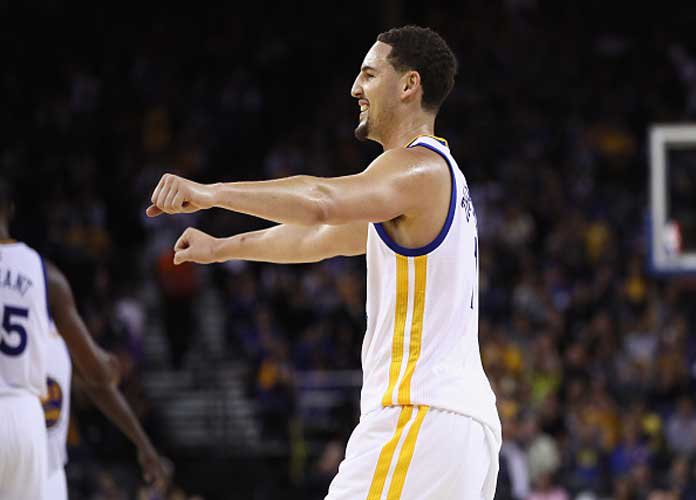 After the Golden State Warriors started Game 5 hot, not missing a three-pointer and locking down Kawhi Leonard and Pascal Siakam during the first quarter, Kevin Durant's injury late in the first took all the air out of the Warriors' sails, and they felt doomed after their star player hurt his achilles.
Durant received a standing ovation for attempting to play in Game 5, scoring three-for-three from behind the arc before his injury. The Toronto Raptors saw no better opportunity to end the series in five games, but the Warriors rallied behind Stephen Curry and Klay Thompson late in fourth to score six straight and win 106-105 in Toronto. Game 6 finds both teams traveling back to Oakland, with the Raptors holding a 3-2 series lead.
Leonard and the Raptors may favor winning the trophy on the road, as they beat the Warriors in both Games three and four at Oracle Arena. Leonard has averaged 33 points in Oakland this series, followed by Siakam, who averages 18.5 points with seven rebounds. Despite losing Game 5, the Raptors will feel positive going to Oakland. The Raptors dominated the paint in Game 5, doubling their offensive rebounds from the Warriors and outscoring them 54-32 in the paint. Warriors big-man Kevin Looney may be out, as he's listed as questionable with chest contusions.
If Looney remains out, Marc Gasol will continue to be a major threat for the Warriors, as they would need DeMarcus Cousinsand Andrew Bogut to step up to the challenge inside the paint.
Another note for the Warriors is that if Draymond Green were to receive another technical foul on Thursday, he would be suspended for a potential Game 7.
According to Vegas Insiders, the Warriors are favorites to win Game 6, favored by 3.5 points. The over/under is 211. If the Warriors were to win Game 6 at the Oracle, Game 7 would be back in Toronto at Scotiabank Arena.
Game 6 is hosted at Oracle Arena and will start 9:00 p.m. EST for a chance of the Raptors lifting their first ever NBA Finals trophy. The Warriors will undoubtedly be hoping for a big performance from Thompson and Curry to keep their chances of a three-peat alive. The game will be broadcasted on ABC and can be streamed on the ESPN App or Youtube TV.