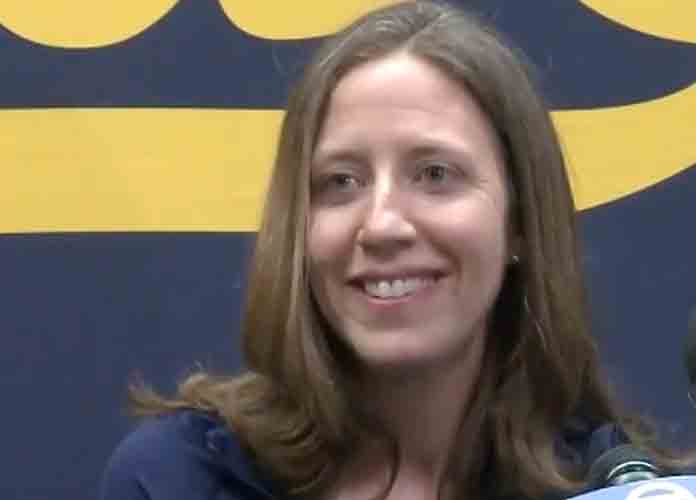 The Cleveland Cavaliers and their general manager Koby Altman have thrown the word "ordinary" out of the window this offseason with two unique hires to their coaching staff.
When the Cavaliers first hired 66-year-old Michigan coach John Beilein as their head coach with zero prior NBA coaching experience, NBA teams, fans and media alike took notice. On Wednesday, the Cavaliers continued to turn heads, announcing that they have hired Cal women's basketball coach Lindsay Gottlieb as an assistant coach. Gottlieb's hire marks the first time in NBA history that a women's college head coach has been hired to join an NBA coaching staff.
According to ESPN's NBA Insider, Adrian Wojnarowski, Gottlieb will serve in a "prominent role" on the Cavaliers coaching staff. The former Golden Bears head coach spent the previous eight seasons as the head coach at the University of California-Berkeley, leading them to the NCAA Tournament in seven out of her eight seasons. Gottlieb turned around the Cal program, leading them to one Final Four appearance in 2013. Gottlieb also coached several WNBA Players and finished with a record of 179-89 at Cal.
Gottlieb's role with the Cavaliers will be similar to that of Becky Hammonds with the San Antonio Spurs and former Sacramento Kings assistant Nancy Lieberman. Both Altman and Beilein became insistent on hiring a female coach for Beilein's staff. Once Beilein met with Gottlieb, Altman insisted that the Cavaliers recruit her to Cleveland.
SPORTS FIGURES WHO DIED IN 2019 – IN MEMORIAM SLIDESHOW 
When asked about the move to the Cavaliers, Gottlieb said, "The vision for the Cavs' future is compelling and I look forward to helping make it a reality. At the same time, on a personal level, I am honored to hopefully impact young girls and women to be empowered to pursue their own visions and to be inspired to turn them into reality as well."