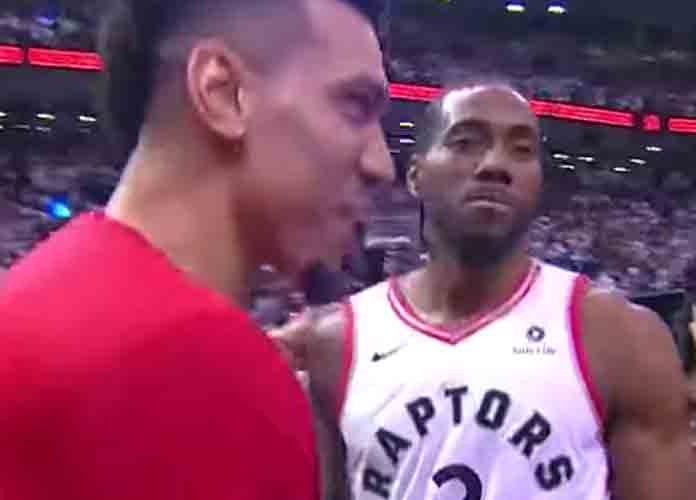 "It's poetic, The Six in six," stated an emotional Drake after his Toronto Raptors walked away victorious last night, winning their first ever NBA Championship after dethroning the injured, yet still shadow–casting Golden State Warriors. Alongside his woes, Kawhi Leonard knocked down a squad that seemed impervious to any jabs thrown from the NBA's other teams for season after season. Now as the sun rises on Toronto after a sleepless night, the sun sets on the golden empire out west.
Continuing to keep wonderful Oracle Arena crowd at the edges of their seats , a Fred Van Fleet three–point found the net with just under three minutes left in Game Six, pushing Toronto into the lead for good and ending the constant see–saw action between the teams, which at half time tallied up 14 lead changes. However, the game's win confirming moment struck after a potential lead–taking Steph Curry shot missed and Leonard sealed the game shortly after hitting clutch free throws, oiling up Toronto for a wild celebratory night. Superstars who originally sculpted the Golden State dynasty such as Klay Thompson and Kevin Durant could only watch, sidelined with injuries, as their three–peat quest ended disappointingly.
Meanwhile, Leonard earned his second NBA Finals MVP, capping off his campaign with a 22 point and six rebound performance. By his side, Kyle Lowry contributed 26 points with ten assists, as the point guard smelled blood in the water early, scoring the team's first 11 points. Pascal Siakam enjoyed an impressive game as well, as he bounced back from earlier underwhelming performances and matched Lowry's point total while also grabbing ten rebounds.
Notably contributing to the Toronto cause, the injury bug took another impactful bite out of the former champs when Thompson collapsed after a missed dunk attempt, drawing foul shots yet also tearing his ACL. After heroically returning form the tunnel to shoot his free throws, Thompson's point total reached 30, putting Golden State ahead on the scoreboard, yet unfortunately vaulting another much needed weapon. Without Klay, the unrecognizable cast which joined Draymond Green, Andre Iguodala, and Curry fought admirably, yet fell to the new league champions as the big board reflected a 114–110 score.
Although it remains a valid excuse, Golden State's growing hospital bill proceeds takes nothing away from the raptors, as any NBA Finals victory requires unmatched effort and skill, both of which the club illustrated last night, just as they had during the entire season.
Now with the dust all settled, the raptors at last ascend to wear the NBA's crown. Their time begins now, and although its extent remains undetermined, drenching the #WETHENORTH slogan in gold for the first time ever continues to warrant celebrations across Toronto.